BPI and HSBC 0% Installment NOW AVAILABLE! Free Delivery within the Philippines.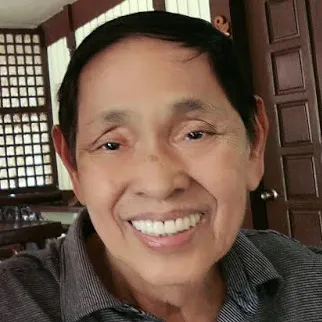 ---
Biography
ANGEL C. Cacnio, the artist who designed and executed the P20 and P100 legal tenders showing Presidents Manuel Quezon and Manuel Roxas on a commission by the then Central Bank of the Philippines in the 1980s, is the subject of a mini retrospective of his six-decade-old art career at the gallery of the National Commission for Culture and the Arts (NCCA).


Born in Malabon on June 6, 1931, Cacnio grew up amid folk designs decorating old horse-drawn rigs and fishing banca. Cacnio likewise grew up enjoying the old komiks, especially those drawn by National Artist Francisco Coching. He went to the University of the Philippines school of fine arts where his classmates included Salvador Cabrera and National Artist Federico Aguilar Alcuaz. His mentor was Toribio Herrera.


He was one of the first winners of the Shell Awards: "Tatlong Sabungero," which won first prize in 1953, made the sabong a Philippine art genre. Cockpit aficionados would later turn to Cacnio for his renditions of the game that have become a staple in Philippine art.


His stint in the Ramon Roces Publications consolidated his innate pictorial talent. And because it was the only way an artist could jump-start his art during those days when the art market was nascent, Cacnio joined national art contests that consolidated his reputation as one of the foremost artists of his day.


In 1964, he won the Apolinario Mabini Centennial Art Competition with his "Capture of Mabini." His winning designs for 25- and 50-centavo joins were used by the Central Bank in the 1980s. He also won for his designs for the one-centavo coin (Lapu-Lapu) and the five-centavo coin (Tandang Sora).


Perhaps it reflects the sheer disjunction in contemporary Philippine arts and culture— and nation-building—that recent historical milestones, such as the 150th birth centennial of Mabini, even the monetization of new legal tenders, have not involved artists.


Biography from: https://lifestyle.inquirer.net/219048/angel-c-cacnio-gets-a-fitting-retrospective/?fbclid=IwAR2A6KS_vbmpv8HksqC1p0QQiD4zCtBZsLaIRgRWk8CTYmLM_iYBZ0BeG58#ixzz5vj3YFonT
---