BPI and HSBC 0% Installment NOW AVAILABLE! Free Delivery within the Philippines.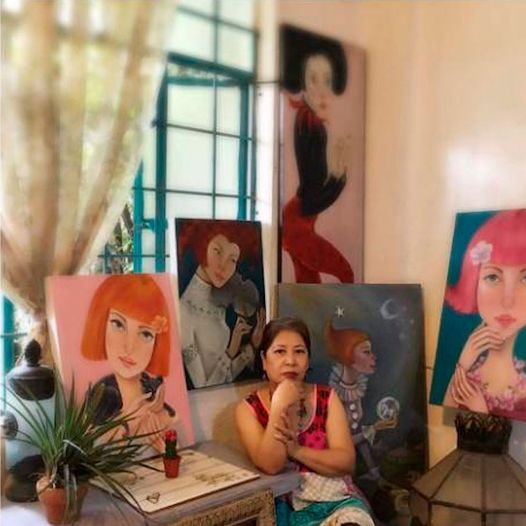 Daisy Velasco Carlos
3 Artworks
---
Biography
Growing up in a creative family fueled her love for fantasy, her love for fairy tales are greatly evident in her works, as well as her love for nature. Her images of women are often surrounded by birds, animals and flowers, or being in a fantasy world somewhere. With a touch of whimsy, her slender harlequins are often depicted doing silly acrobatics or holding peculiar objects–Her way of expressing the brighter side of things and not taking life too seriously.

She's an active member of the Saturday Group, and Wednesday Group, where she participates in numerous group exhibitions and fundraising events. Her works are also displayed in Manila Art, Art in the Park and much more. She had her first solo art exhibition on September 23, 2017 entitled "Frolic". Her recent second solo exhibition was entitled "Envisage" last June 16, 2022.
---