BPI and HSBC 0% Installment NOW AVAILABLE! Free Delivery within the Philippines.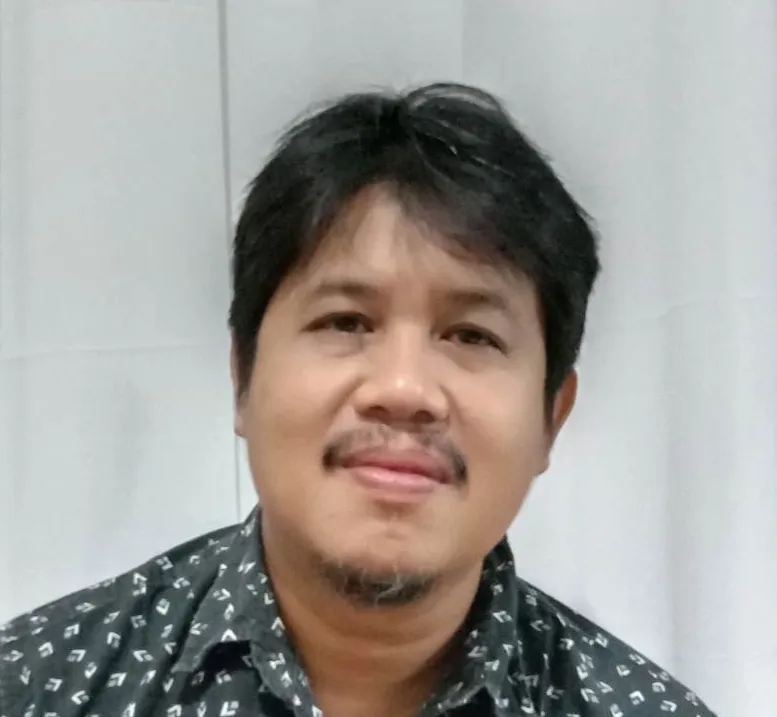 ---
Biography
I'm Edwin Ybabao Estioko, also known as Okoi Ey. I am a contemporary artist, illustrator, painter, and a graduate of Commercial Advertising at Far Eastern University.
Although my present work is not related to the arts (it is tied to real estate and documentation), I consider it an art of filing and documenting. But in my spare time, I dabble in comic illustration and sequential art; I was an indie-comic kiosk contributor at the 2008 UP Komikon with my own "Grapikomiks," (my own term for graphic novel) aptly titled "Bless Our Trip" Vol. 1. I was also fortunate to get "Bless Our Trip" reviewed by FHM magazine and the late Mr. Gerry Alanguillan (a Komikero for Elmer, Humanis Rex, Amazing Dr. Rizal and also a Marvel comics international inker).
Prior to this, I worked as a visual display artist, editorial illustrator (for a brief time), backdraft artist for a stage production, and cake decorator for Art Cakes (now defunct). But, as a result of becoming a family man, I was sidelined, which is why I ended up in real estate, which I do not regret, because in my spare time while working on the field, I developed an inkling to observe, conceptualize, and illustrate what I see and what I perceive, which truly blesses my trip.
And now, with my own rendition of figure illustration, "wisyo," a tagalog term meaning "wise," was formed. An illustration style with text, thus giving the onlooker "2 hits in one stone", an idea of a figure with action or gestures with emphasized moves utilizing swoosh lines and words, similar to a comic illustration but on a different level -symbolic, gestures, emotions, and the likes of ordinary people done mostly with graphite, but will delve in mix media in the future (graphite, conte, pastels, acrylic & so forth). I named it "wisyo" since it is about wise concepts and subjects done with wit in graphite.
For me, art should not be difficult to comprehend or grasp, but should be simply accessible to build a focus between the spectator and the art itself, as it communicates to you in a good way.
---