BPI and HSBC 0% Installment NOW AVAILABLE! Free Delivery within the Philippines.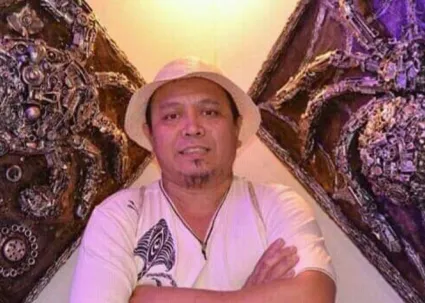 Ferdinand Sanchez
3 Artworks
---
Biography
Ferdinand, or "Ferdie," Sanchez is a steampunk artist who incorporates metal art into wood, resin, fiberglass, and Paete's traditional crafts. Instead of metal, he uses recycled materials like old toys and gadgets to accessorize his work. Ferdie is inspired to use the local products of Paete as the main medium for his creations. He is encouraged to innovate traditional art and modernize it to appeal to the current generation.
Ferdie was born in Manila on January 5, 1972 yet he was raised in Paete during his childhood. He is originally a graduate of the Bachelor of Science in Accountancy at the Polytechnic University of the Philippines but chose to pursue a career related to movies. For ten years, he worked as a props man at the art department of Viva Films. He is appointed as an art director for three projects. In 1998, he learned styro carving and worked as a carver at the Ang Buhay at Hugis sa Paete Artshop. Currently, he is managing the shop of his late brother while continuing his passion for steampunk and carving.
---