BPI and HSBC 0% Installment NOW AVAILABLE! Free Delivery within the Philippines.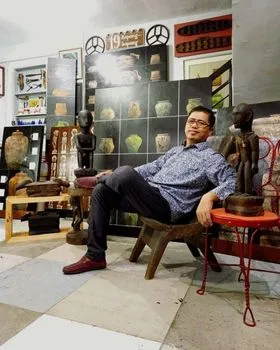 Isagani Fuentes
5 Artworks
---
Biography
Painting images of earthen jars and tribal artifacts give a relevant meaning that objects tell a story, which Isagani Fuentes relates to his love of the past and its relation to the present. His choice of these objects is linked with his personal memory, his passion for collecting old things, and facets of our culture. He developed an interest in these objects in the early 1990's.

Isagani always had a liking for old things, even at an early age. But the idea of rendering these images of artifacts on canvas began on the early part of the 2000s while browsing through books in a school library, among them are the "Treasures of the National Museum" (Maria Elena Paterno and Neil Oshima, 1995) and the 10-volume series "Filipino Heritage" (Alfredo Roces, ed. 1966-67).
As a public school teacher, my earnest dream is to connect his work to our nation's heritage.
---