BPI and HSBC 0% Installment NOW AVAILABLE! Free Delivery within the Philippines.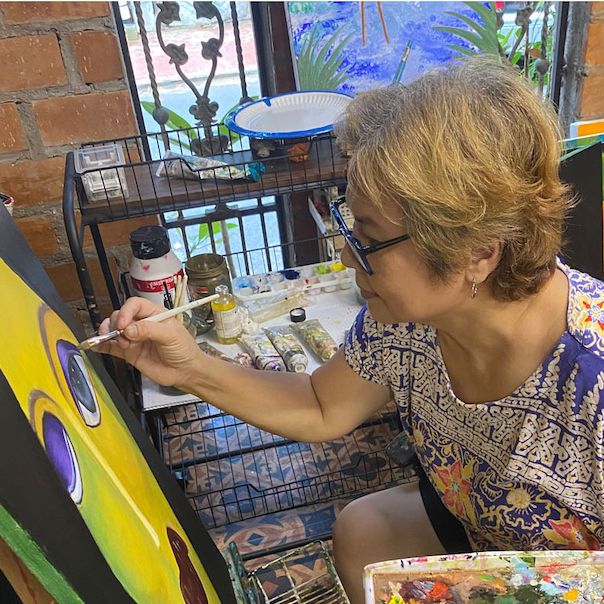 Isidora Velasco Duran
4 Artworks
---
Biography
There is no timeline for how long GRIEF would last. After 22 months, it may still feel as if everything happened yesterday, or it may feel that it all happened a lifetime ago. I saw GRIEVING as an opportunity for my personal and spiritual growth, leading to boost my creativity and a renewed sense of purpose. I feel opening my deep core of myself, not only healing but also to become more authentic and expressive in a deeper way through painting.
I found art therapy and grieving through the use of visual art creation helped me develop the necessary coping skills to manage my grief as reflected in my artworks. My goal is to encourage people like me to unlock, wrestle with, and shed light on the need to distance and detach from our PAIN through the influences of art.
---