BPI and HSBC 0% Installment NOW AVAILABLE! Free Delivery within the Philippines.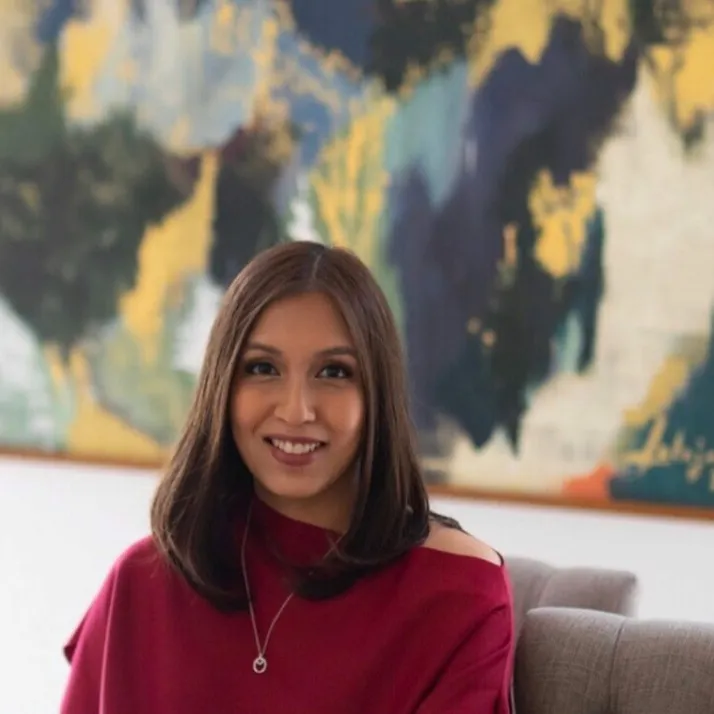 Lala Tuazon
Philippines | 2 Artworks
---
Biography
Lala's path to being an abstract artist is anything but straight, just like how her art strokes usually are -- in waves, weaves, convolutions, or hints of smoke.


Academically, Lala's background is in Psychology and Education. She holds a Master's degree in Developmental Psychology from the University of the Philippines, and a Master's degree in Education major in Guidance and Counseling from the Ateneo de Manila University. She is a wife to a very supportive husband, a mom of two boys, and is currently expecting a third child. She has studied and worked long and hard for many years wearing many hats.


Lala has worked as a preschool teacher, a host (which made her realize she is more introverted than she looks), a writer/ contributor, a commercial model, a poi performer and instructor, a grade school teacher, a psychology elective teacher, and as a restaurateur (she co-owns Mateo's Restaurant Cafe) before discovering her passion in abstract art. The moment she held a paintbrush to paint an old bookshelf that she felt needed to be revamped, she has never stopped painting. In that moment, she felt the freedom to create, and from that day on, she has painted every single day.

Using her background in doing extensive research, she has applied grit in painting abstracts with acrylics and continuous to practice on a daily basis.
One day, her observant five-year-old son asked, "Mama, your job now is a painter?". And she said yes.

In her campaign #artforeducationph, a portion of earnings from commissioned artworks and ready-to-purchase art pieces will be pooled together to support Mano Amiga Academy.
---