BPI and HSBC 0% Installment NOW AVAILABLE! Free Delivery within the Philippines.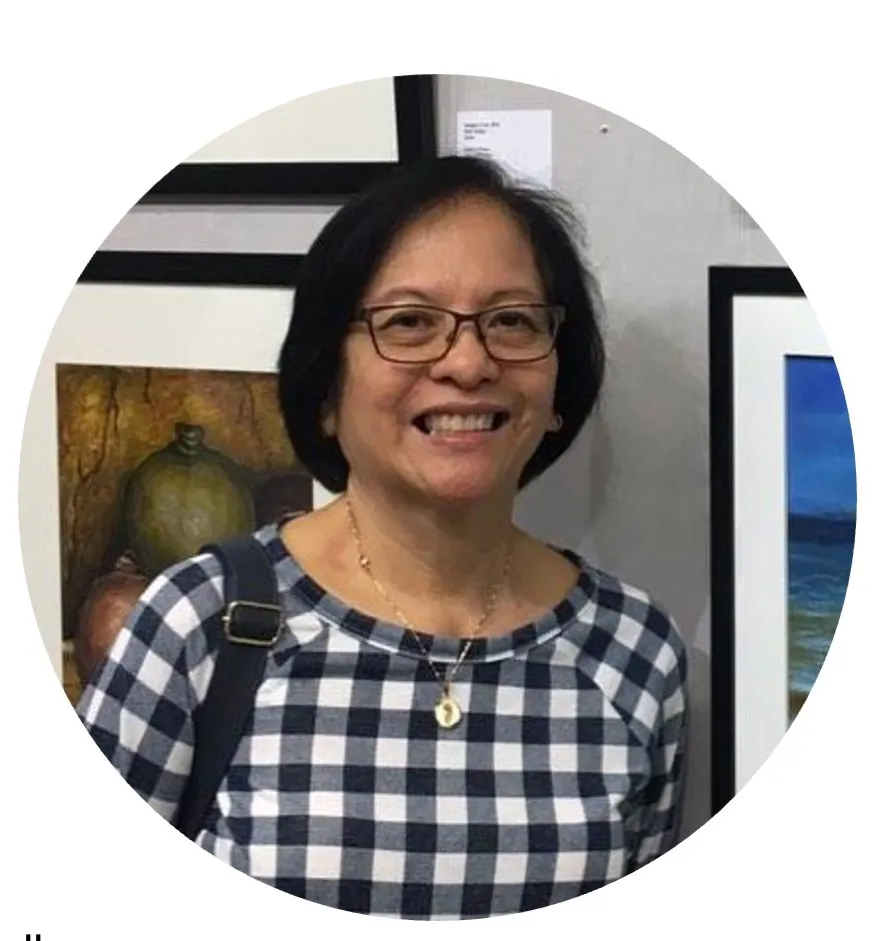 ---
Biography
Marilou Dizon Viado is a mother of three, a grandmother to two boys, and a widow. From an early age, Marilou displayed a captivating fascination with creativity and the arts. In college, she took up clothing technology to help in the family garment business, but she was also interested in interior design.
Two years before becoming a senior citizen, she decided to pursue her passion and enrolled in Mr. Fernando Sena's art workshop. She has also studied under established artists such as Julius Legaspi and Alex Sibug. Since then, she has participated in group exhibitions at the Buenas Artes Gallery in Quezon City and at the Renaissance Gallery in Megamall, Mandaluyong City. She has also participated in exhibits at the Passionarts Gallery, Megamall, the Gateway Gallery, the PP Camp Crame Exhibit, and Chef Jessie at Rockwell Club. She is a regular member of the Dynamic Art Group and The Philippine Pastel Artists, Inc. Her artworks are owned by various art collectors.
---