BPI and HSBC 0% Installment NOW AVAILABLE! Free Delivery within the Philippines.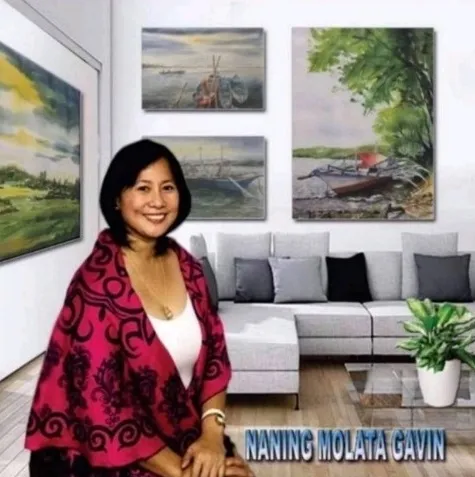 ---
Biography
Naning Molata Gavin was born in Bicol but grew up in Manila. She studied at the National Teachers College in Manila. As she grew older, she developed and explored her interest in art. She studied IT and 2D and 3D animation in Korea. She also worked for an animation company as an assistant animator and background artist.
Watercolorist par excellence Naning Molata Gavin had also joined countless art exhibitions up to the present and received awards and recognitions from prestigious art organizations here and outside the country. An excellent animator and art educator alike, she is also a multimedia practitioner. Her works are also featured in several art books, magazines, and leading newspapers.
---