BPI and HSBC 0% Installment NOW AVAILABLE! Free Delivery within the Philippines.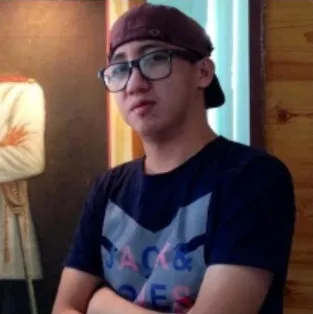 ---
Biography
Reggie Lim is a self-taught artist born in 1989 in Taytay, Rizal, who started painting at the age of 10. He is a member of the Group Artists of Taytay (GAT), the International Watercolor Society of the Philippines (IWS), and the Sining Rizal Artists Group. He actively participates in various shows and competitions. Reggie was featured in 2010 in NCCA's "Sining Gising", a weekend TV program by Cecile Guidote-Alvarez that features young and budding artists.
Along with the styles and mediums used by his fellow artists, his hometown province has an influence on his art. He first started experimenting with different techniques, styles, and mediums, such as surrealism and portraiture, before concentrating on still life, with flowers and plants as his main subjects.
Reggie had his first solo exhibit in December 2020, sponsored by M&M Art Gallery. This was entitled The Art of Botanical Painting, which was an art exhibit of still life paintings of plants.
---