BPI and HSBC 0% Installment NOW AVAILABLE! Free Delivery within the Philippines.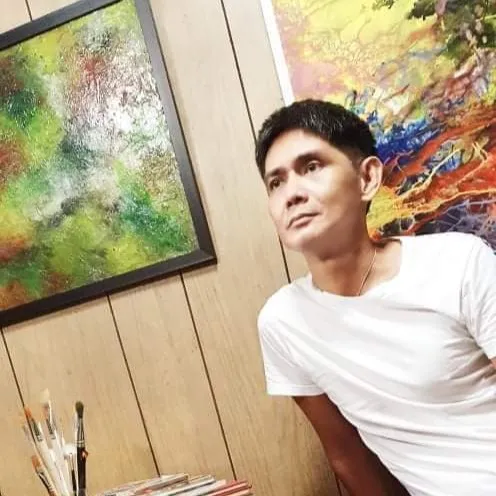 ---
Biography
Rommel Mendoza is the Founder/Executive Director of SEC registered non profit online support group for Persons Living with HIV (PLHIV), The Courage Pilipinas PLHIV Advocacy, Care and Support Inc (twitter: @CouragePinas), and through his advocacy they have saved countless lives and still active in saving one life at a time. He is an abstract artist and has successfully created his own unique style and technique by mixing colors of contrasting hues. Most of his work was inspired by memorable cases; their organization has handled: the struggles and the success stories that have become an inspiration to those who are newly-diagnosed with HIV. His works were recently published in the US-based LitStream Literary Magazine Winter 20/21 Issue, and has participated and competed to a number of contemporary art contests abroad.

His advocacy work with the help of his partner physician of 31 years, has taken center stage for the last 10 years of his life and his art has taken a back seat. But the muse is insistent, and now he reclaims that passion marrying it with his advocacy. Rightly so, because his advocacy now has given greater depth to his art: A NOSTALGIA ON CANVAS - a love-defying death. Spending almost a decade of their lives serving the PLHIV Community, the pandemic only made the couple more aggressive in reaching out to those wanting to be helped. Armed with only a face mask, it took its toll and his beloved physician partner recently died of COVID, leaving him not knowing where to start picking up the pieces. He turned to art, but he let his heart instead of my hands, take the brush.

Every piece he created speaks of the indescribable pain of loss, but at the same time of hope as well. His art is his eulogy to all those who perished.
---