BPI and HSBC 0% Installment NOW AVAILABLE! Free Delivery within the Philippines.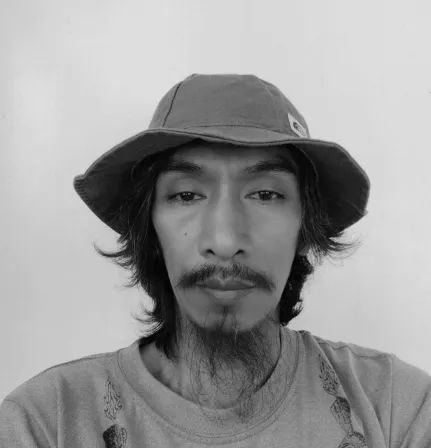 ---
Biography
Alfonso Dato has a preference for social realism, but that does not keep him from producing images and landscapes of Baguio City. Ponso views everything as a fresh vintage; by giving his subjects a new spin, he invites viewers to give familiar and ordinary scenes a second look and see the beauty that often eludes them. He
joined his first group show with the Baguio Arts Guild in the early 1990s and his first solo show at the Tarlac Museum in 1995.

He became part of the Tam-awan Village Artists (TVA) in 2000. He held workshops in basic art techniques to elementary and high school students in different parts of the country, such as Ilocos Sur, Benguet, Mountain Province, Romblon, and Misamis Occidental. His works reflect the nuance of how he processes events in his immediate environment and in society in general.
Alfonso Dato, a.k.a. "Ponso", as most of his contemporaries call him, draws his inspiration from the bark of a tree. He paints using those images as a representation of the living condition of a man. His interest lies in the drama of men and women and the remaining fiber of humanity. In what seemed to be an almost endless search for what is "Alfonso Dato" through nearly every technique and medium you could think of, you only found solace in the simple beauty of trees, from their roots to barks and all the way up to the leaves. ADVOCACY: The collective experience of man shows social awareness, in which i can regain a piece of my humanity.
---