BPI and HSBC 0% Installment NOW AVAILABLE! Free Delivery within the Philippines.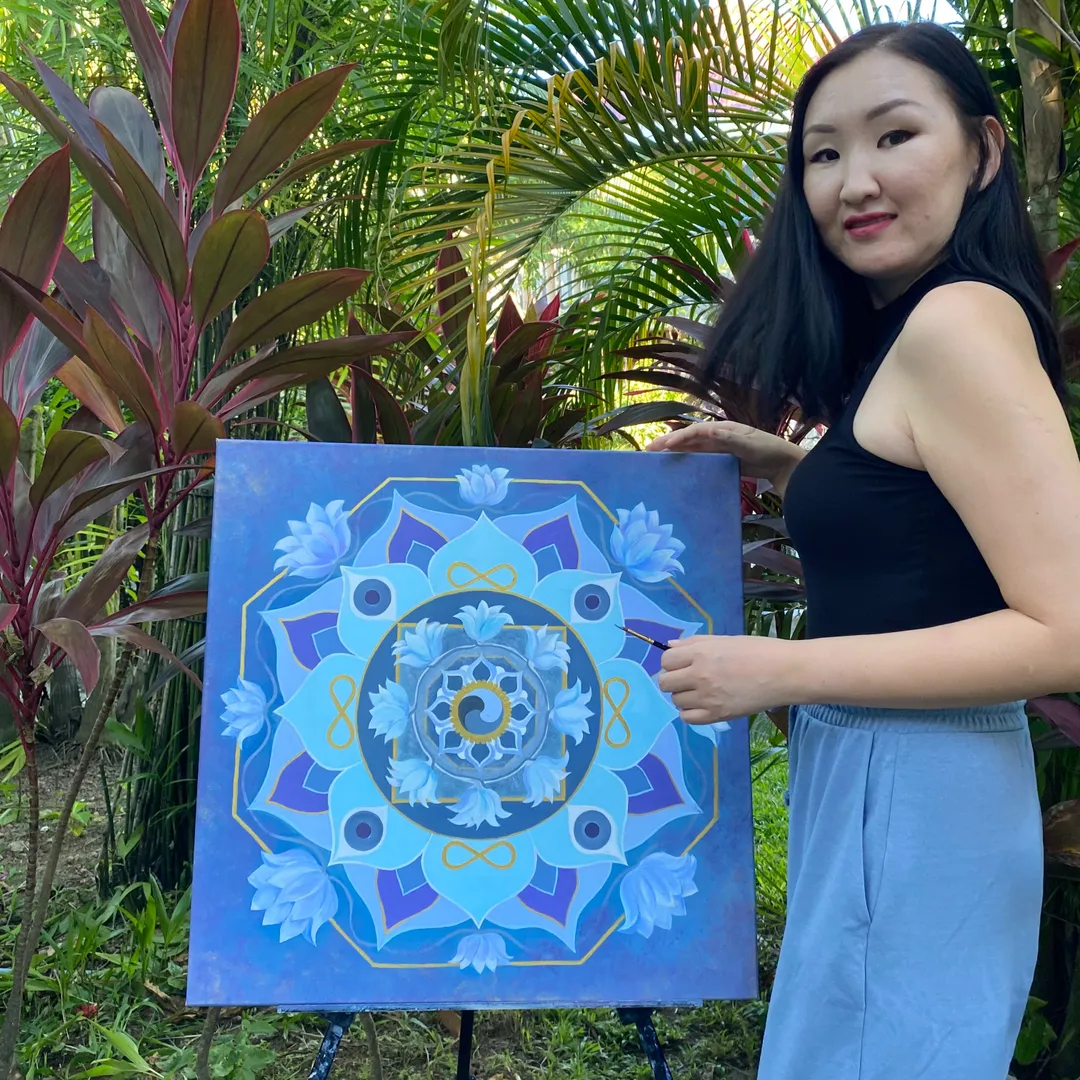 Anna Mikhailova
3 Artworks
---
Biography
Anna Mikhailova is a Russian artist based in the Philippines. Growing up in the coldest place in the world, Yakutia, she developed a close kinship with the natural world as a young child. Anna graduated from the Moscow Institute of Contemporary Art. She is also engaged in Art psychology and Neurographics, which help people find balance and harmony in life.
She is confident and believes that artworks should have a positive context. Therefore, each of her paintings is created to evoke positive emotions and has a philosophical meaning. Anna also loves to include iconic symbols in her artworks: a lotus as a symbol of wisdom and purity; sacred birds that bring good news; and golden elements as a symbol of wealth and prosperity.
---