BPI and HSBC 0% Installment NOW AVAILABLE! Free Delivery within the Philippines.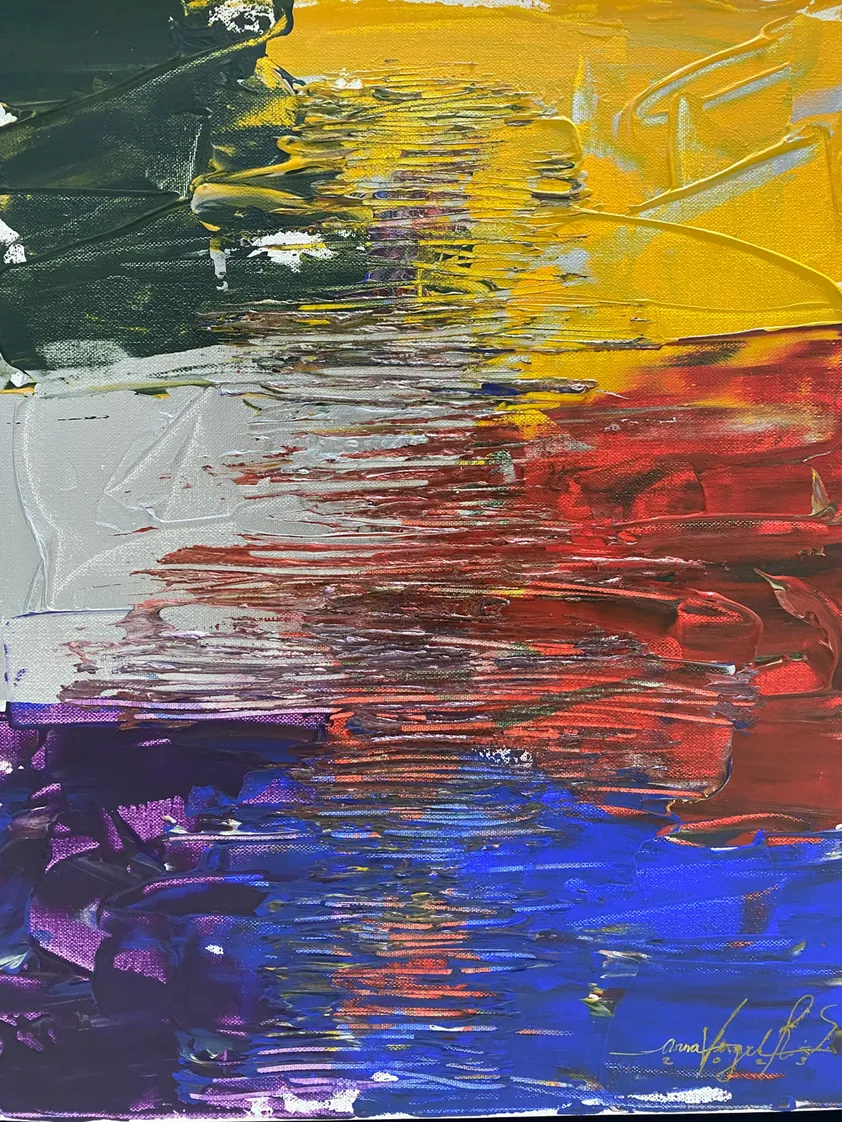 Anna Vergel R.S.
1 Artwork
---
Biography
Anna Vergel is one of the artists from the University of the Philippines Diliman who was chosen to be part of the Centennial Anniversary commemorative book alongside Philippine national artists Ben Cab, Joya, and Abueva, to name a few. A former University Athletic Association of the Philippines (UAAP) athlete for swimming and track and field, an elite triathlete, and a commercial and print-ad model.
In 2002, while still in college, she mounted her first solo show entitled "The Game," which received several good reviews from the academic community, gallery owners, and art collectors. Soon after, she had her second and third art shows entitled "Beyond Borders" in 2008, "Knock and Search" in 2011, both at Ricco Renzo Gallery, "Lustrous and Undulating in 2013 at the Wine Museum, and "Empire and Ascendancy" at the EDSA Shangri-La Hotel by Gallery Big.
To name a few, she also participated in several group shows and private events like MANILA ART in 2009, Cebu's artist 2010, Nederburg 1st Painting Auction 2010, "Festival" 2009, "Mother and Child" 2010, "Kalikasan" 2010, Art Sessions 2012, "WOMAN" 2011, "ARTBEAT I" show at UP Bahay ng Alumni, "ARTBEAT III" show at UP Executive House, "ART FIESTA EXHIBIT" 2015, and the art exhibit opening for the UP BGC Building in 2016.
As a former Iskolar ng Bayan, giving back to Alma Matter has always been her drive and passion. One of her favorite quotes from Dr. Jose Rizal is "Ang hindi marunong lumingon sa pinangalingan ay hindi makakarating sa paroroonan." Presently, she is the youngest board member for the UP Diliman College of Fine Arts Alumni Association and a member of the Filipino Portrait Artist Guild. Driven by her motivation to spread the arts, she is currently the Project Coordinator of UP College of Fine Arts for the 2020 Mural History Painting Project of Subic Bay Metropolitan Authority (SBMA) and UPCFA. She is also spearheading the UP Extension School of Arts at the Subic Bay Metropolitan Authority (SBMA). She now concentrates on her art consultations, art advisers for art collectors, private art mentoring for young students, painting restoration, and commissioned works. Anna is also preparing for the unveiling of her latest style of subject for painting after her successful and famous "Venus Stones Series". The new series, which has been meticulously studied and conceptualized for 3 years, was exhibited for her sixth one-man show in 2021.
---