BPI and HSBC 0% Installment NOW AVAILABLE! Free Delivery within the Philippines.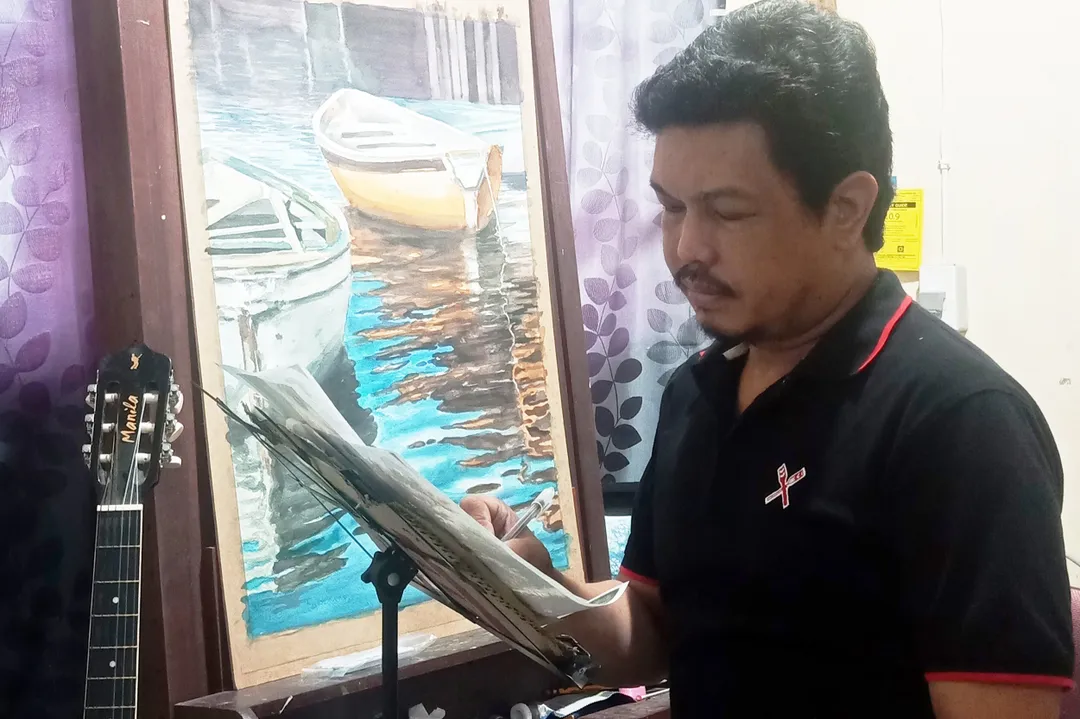 Antonio Daleon III
Philippines | 3 Artworks
---
Biography
One art collector said that Tony Daleon is an artist who wields his brush as effortlessly as the great Conductors of Philharmonic Orchestras. His grasp of color combinations is a joy to watch. A meaningful and wonderful foray into the whimsical world of Art."


Antonio Pacheco Daleon III was born in Lucena City on April 1971. Growing up, his artistic inclination was clear even as a young student. In 1988, while in UST on a study grant, his family moved to Rizal where he became part of a community of artists there.


Since then his artworks were exhibited in different group shows, here and abroad. He has mounted 6 One-Man Art Exhibits. He was also a co-founder of the Unang Letra Artist Group with fellow artists Adler Llagas and Angelito Florendo.
His works are in the pages of Manuel Duldulao's coffee table books: the Art Collectors Guide Book II (2005) and Philippine Art Now (2007). They are also featured in published materials like the art book "Collection of Ageless Arts (2006) and Philippine Art Magazine International Edition (2007).

Tony Daleon is a Born-Again Christian and a Fundamental Baptist by religion with part of his education being from Baptist Bible Seminary and Institute. It is no surprise then, that as a self-taught artist, his art philosophy is inspired by faith with positivity as its necessary factor. As he shares his own joy through his artworks, his paintings have the tendency to be therapeutic on the part of the viewer. They bring about positive emotions with the intent to invoke happiness. Someone described his works as "Mood Art" because they are expressed and organized as simplified reality and at the same time, exhibit the light energy, positive mood, and unique modern perceptions of the artist.

Daleon says, "There is an integration of realistic and abstract elements in my works. I paint through the emotion of joy and optimism, deeply respecting nature, desiring to honor the Living God of the Holy Bible as the Greatest Artist, the Creator, and Designer of the universe."
He has created works of a variety of subject matter through various artistic media and even now that his works have evolved into abstraction one thing has remained consistent, his Expression of Optimism.


source: artist
---