BPI and HSBC 0% Installment NOW AVAILABLE! Free Delivery within the Philippines.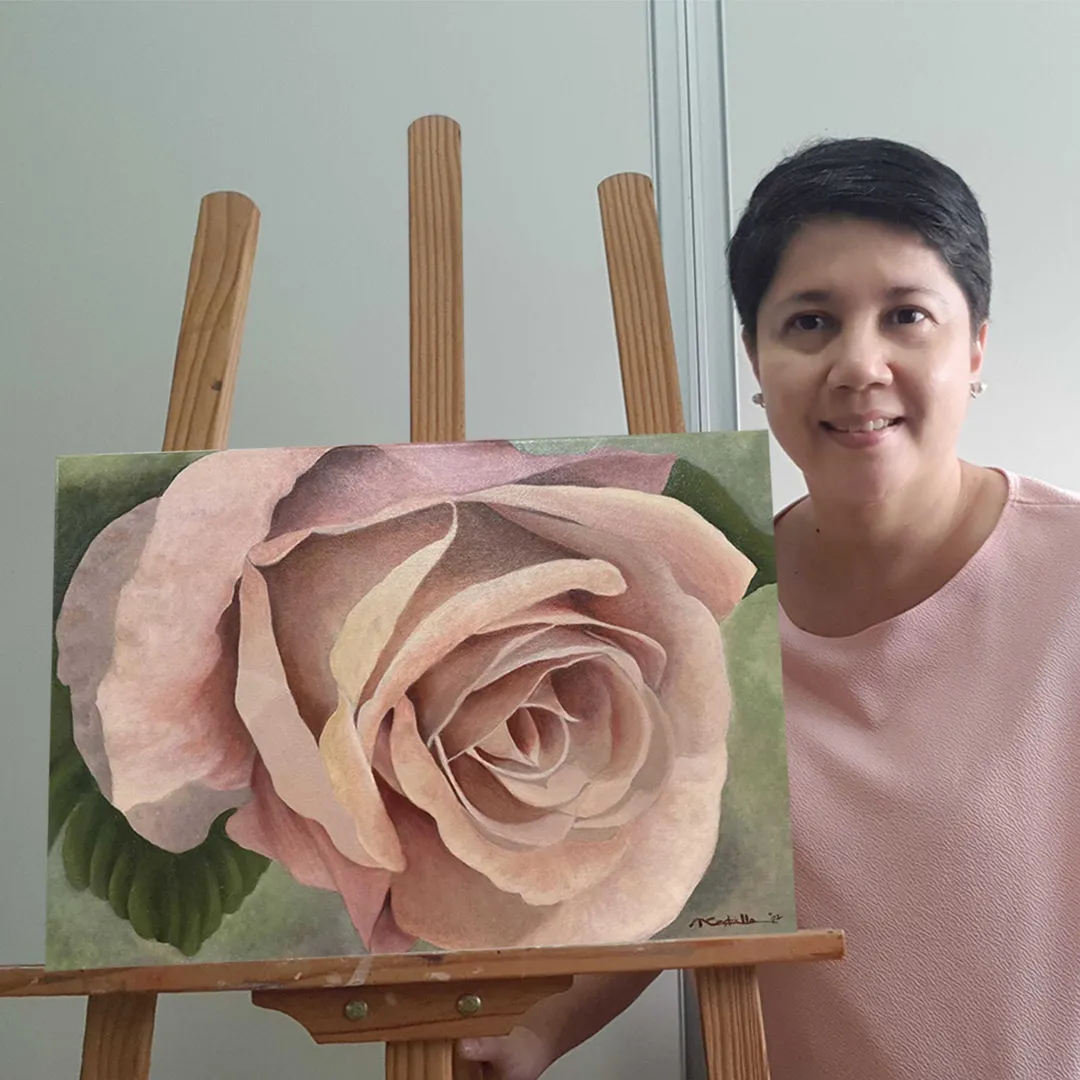 ---
Biography
Ape Castillo was born and lives in Manila. She is a graduate of Human Resource in De La Salle College of St. Benilde and also took one year basic course in PSID.
A self taught artist, Ape has always been passionate with the arts. At age 10, she recalls there were times when instead of playing, she would choose sketching as her recreation. The subjects she love to sketch initially were flowers and animals. Inspired by her uncle, a fashion designer, Ape shared the same love for plants, leaves, petals and flowers. She spent most of her childhood playing in his workshop, looking at the mood boards and see it come alive in his fashion shows. This fueled her interest and imbued the ideals of creativity and craftsmanship.
Over time her fondness on other art subjects became wider. In her paintings she presents a new way of looking at everyday objects. With acrylic painting as her new medium, you would see in her artworks images of food and day to day objects in pop surrealism style and pop art.
Through her artworks, Ape intends to invoke her viewers to use their imagination to experience a different and magical world. Her painting style basically represents the child in her through which she wishes to remind her audience – that like life , paintings don't have to be always serious ; that just like life's journey, art pieces should be enjoyed.
Ape wishes to make a mark in the art industry as this has always been her dream. Hoping that by starting to join exhibits and exposing her works this dream would, if not soon, later be a reality.
---