BPI and HSBC 0% Installment NOW AVAILABLE! Free Delivery within the Philippines.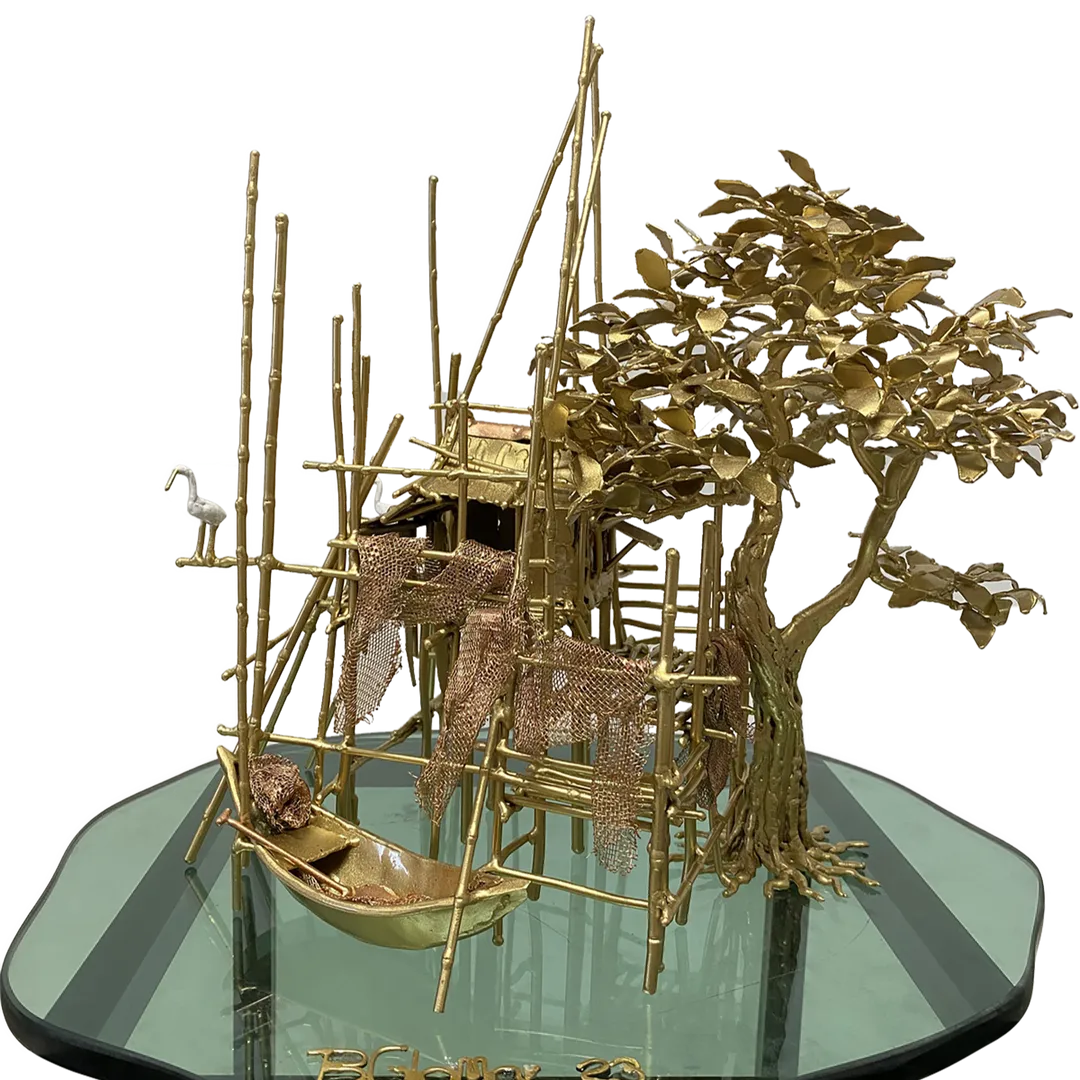 Bernardo Glomar
8 Artworks
---
Biography
Bernardo Gura Glomar was born on May 11, 1966, in Brgy. Magsaysay, Bulan, Sorsogon. They are nine in the family, and he is the fifth child of Mr. Raymundo Gerero Glomar and Salvacion Tolosa Gura. He is living with his beloved wife, Erma Bantigue Glomar, and they are blessed with three wonderful children. They are currently residing at Brgy. Tanza 1, City of Navotas.
Growing up, he was able to witness the hardships of life and the challenges that made him strong. He was raised by his parents, who were farmers, with love. His situation inspired him to create his own toys from any materials that were found inside their house and surroundings.
Since then, his love for and interest in creating arts and crafts have developed. It took him 30 years as an apprentice before he started making his own creations in brass sculpture. He has experienced different kinds of work in order to earn a living.
Working for over 30 years under the famous sculptor Michael Cacnio and his family inspired him to rekindle his love of arts and crafts. The recent recognition from the people has strengthened his inspiration to continue and create more arts and crafts made of brass.
The people have inspired him to create more so that he can help people who are in need.
---