BPI and HSBC 0% Installment NOW AVAILABLE! Free Delivery within the Philippines.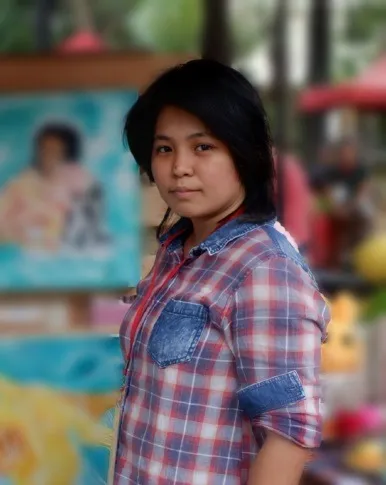 ---
Biography
Bie-Aya is an extraordinary artist who adores impressionism and surrealism, with a strong preference for figurative expressionism. She is inspired by the contrast and complexity of the human duality of characters, personal history, and identity exploration.
Her work has been shown, performed, and published at Museo ni Rizal, Robinson's Artablado, FAME Mall, SM North Edsa, Fora Mall, Newport Resorts World, and Art Show Philippines. In the 2nd Art Show Philippines Art Mentoring Program, she was named the Most Outstanding Mentee and a finalist in the ACEO art awards.
Bie-Aya's bold and often vibrant colors, combined with passionate textured brushstrokes, create dynamic works of art that explore the depths of human emotion.
Artist Statement:
Through her work, Bie Aya hopes to inspire others to confront and embrace their inner selves and to create a space where all can feel seen and heard.
---