BPI and HSBC 0% Installment NOW AVAILABLE! Free Delivery within the Philippines.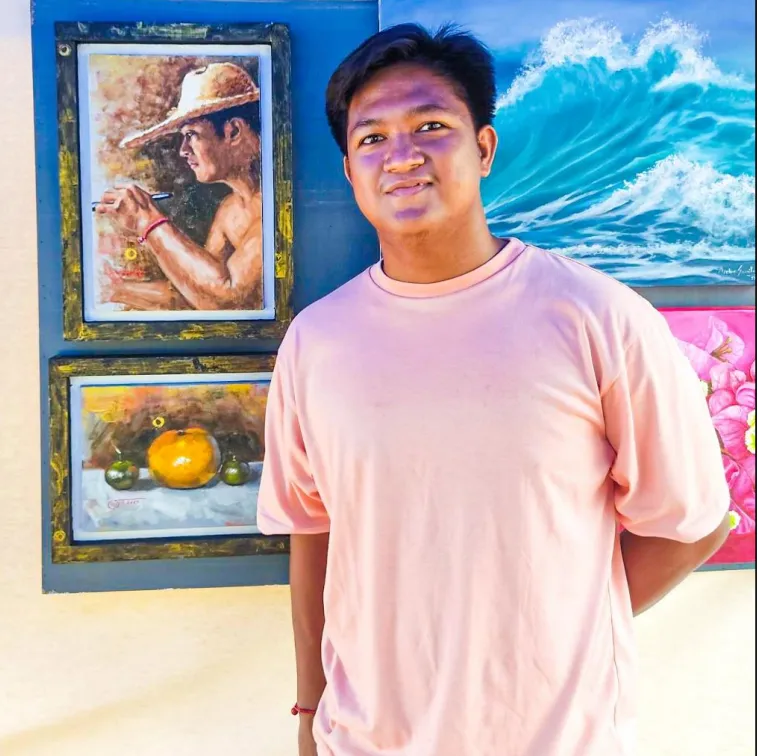 ---
Biography
Carl Justine Legaspi is an artist who was born and works in Hagonoy, Bulacan. When he was young, he was really interested in drawing. He loved to draw trucks, and he always asked his father if he could draw a truck for him to copy, Carl is very happy when he draws and can't seem to get it out of his system. When he was still in elementary school and until high school, he always became a contestant in art contests, and he never stopped drawing. He was even scolded by his teachers because sometimes he couldn't come to class because he always studied his drawing until he learned to draw faces and people using charcoal, and he continued to enter the world of art. He studied painting until he joined the art group, where he participated in many exhibitions.
In an art workshop, he met a well-known artist from Hagonoy, and he asked if he could be his apprentice, and indeed, he became an apprentice of Nilo Badajos. There he learned a lot, especially how to be disciplined. Carl believes that being an artist cannot be removed from his life, that he will do it for the rest of his life, and that he will grow and use the talent that God gave him, all of it for God's glory.
---