BPI and HSBC 0% Installment NOW AVAILABLE! Free Delivery within the Philippines.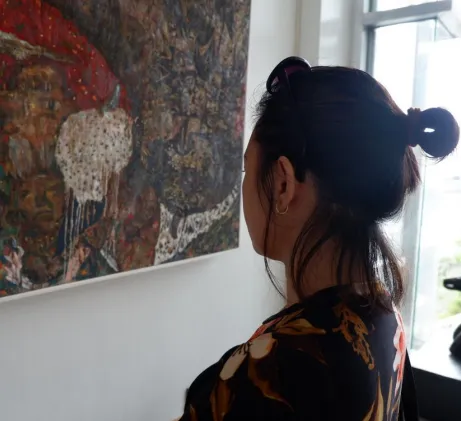 Catherine Chan
3 Artworks
---
Biography
Catherine Chan is a Realtor by profession who has found herself fascinated with watercolor since 2016. Catherine was already keen on the arts at a very young age; she would always doodle and sketch whatever captured her mind. The day she learned about watercolor as a medium was the day that jolted her senses to pursue an unrivaled passion. Since then, she's been an active member of The Philippine Guild of Watercolorists and has participated in several local and international exhibitions.
Catherine has a deep love for nature, and that's where her inspiration is rooted. When she looks at nature, she feels comfort; she feels content. Thus, she wants to evoke inner peace and tranquility through art, and this is felt in her watercolor landscape paintings. The majestic beauty of the sea, misty mountains, the woods, quiet lakes, and moody skies are her favorite subjects to paint. Some days, colors and forms randomly burst into her imagination, which she enjoys painting in a loose and impressionistic style.
---