BPI and HSBC 0% Installment NOW AVAILABLE! Free Delivery within the Philippines.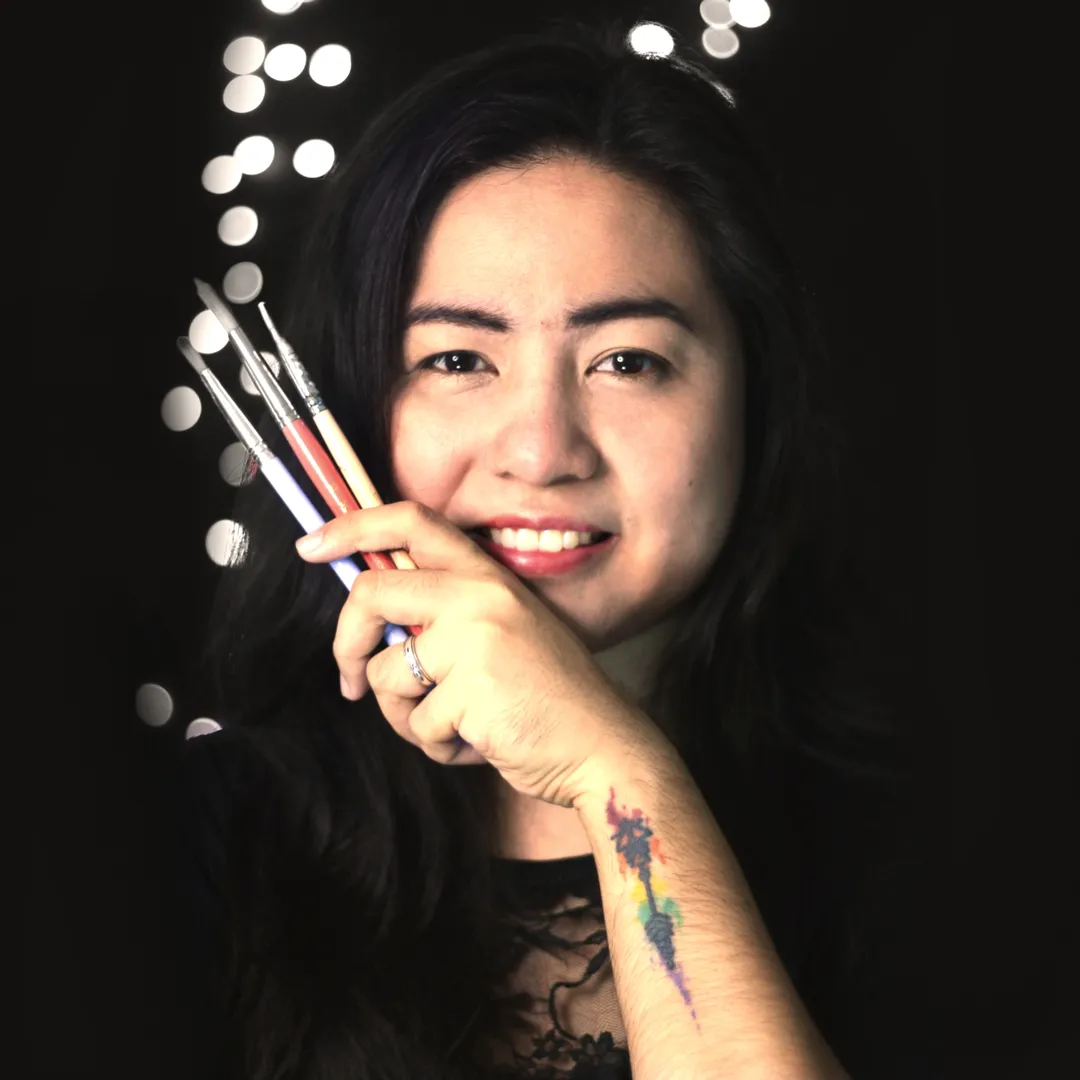 Cherry DV Agoyaoy
5 Artworks
---
Biography
Cherry DV Agoyaoy (b. 1981) from Ilocos Sur and residing in Bulacan, is a consummate creative who uses fused plastic in her artworks. She has color blindness but creates colorful pieces using watercolors and acrylics. She also advocates for creating art as a form of therapy which she has shared in various webinars.
Cherry has completed the 1st Art Show Philippines' Online Mentoring Program (2021). Her artworks have been exhibited in various galleries and museums such as drybrush Gallery, Museo ni Jose Rizal Intramuros in Manila, National Museum Ilocos Sur in Vigan City, The Zall Bookstore in Singapore, and MoMo's Hotel Kuala Lumpur in Malaysia.
Artist Statement:
"She closed her eyes and dreamt awake of colors, wonder, and endless possibilities." I advocate for a good future for everyone. Even with closed eyes, I see the possible through feeling and intuition. My art turns the darkness to brightness and color, for I hope people will still see the world as beautiful and wonderful.
---