BPI and HSBC 0% Installment NOW AVAILABLE! Free Delivery within the Philippines.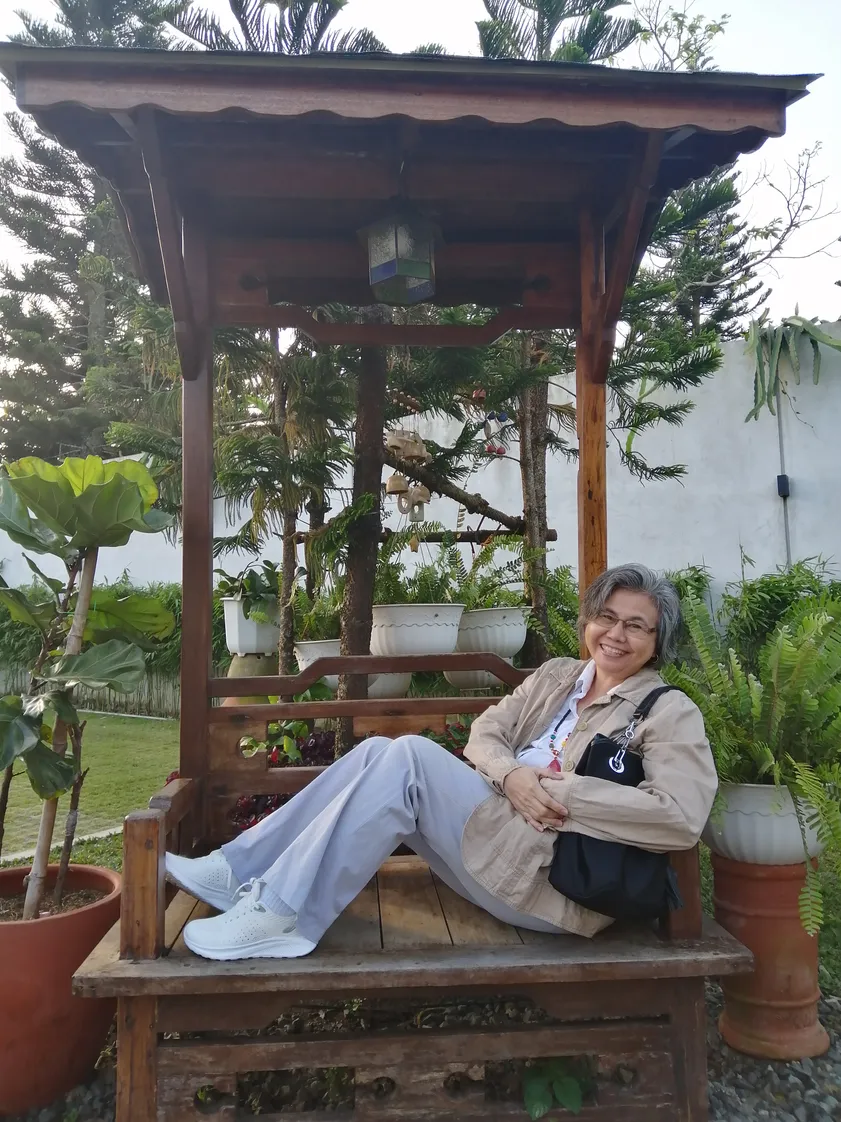 ---
Biography
Chona David is a writer, poet, visual artist, and retired public servant. Her venture into art was pure happenstance: she met renowned master painter Fernando Sena while attending an art-themed birthday party in 2016. She and her husband, Ateneo professor and public interest lawyer Ferdinand Casis, then enrolled in Maetro Sena's art workshops from 2016–2017. Maestro Sena took Chona under his wing when she returned to painting after her husband's sudden demise during the 2020 COVID-19 pandemic.
Chona paints subjects from her day-to-day life: flowers, gardens, street scenes, and random objects that her mind reconstructs into appealing landscapes and still life. Maestro Sena describes her style as "impressionistic, sometimes pointillist, always capturing the world in vibrant colors that are intuitive." Her works had been featured in several group exhibitions, including "Iba't-Ibang Kamay, Sari-Saring Kulay" (August 2022), "2023 Buena Mano" (January 2023), "Ina, Anak at Iba" (February 2023), "BulakLove" (March 2023) and "Philippine Eagle Week Art Exhibit" (June 2023).
Each of Chona's artwork is a celebration of life. As she explains:
"2020 was a very tumultuous year, with the pandemic, the lockdowns, and the loss of my husband. Life is so short, I realized. And so I resolved to celebrate each moment—to freeze time through art. To capture a feeling. To immortalize a memory that means something to me. Nothing makes me happier than knowing that what I have created resonates with someone else."
---