BPI and HSBC 0% Installment NOW AVAILABLE! Free Delivery within the Philippines.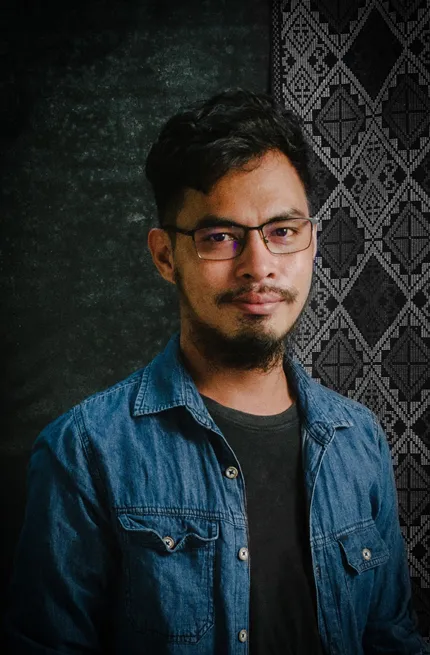 Christian Cueno
3 Artworks
---
Biography
Christian Cueno was born and raised in Zamboanga City, Zamboanga del Sur. He is a full-time visual artist based in Zamboanga City who focuses on different ethnic cultural perspectives and local aesthetic scenes. With the foundation of the diversified culture he is living in, he decided to highlight local legends, ethnic bearers, cultural transitions, and vignettes of historical events instead of capturing common ideas.
ARTIST STATEMENT
I am a muralist and a portrait artist who uses oil as the primary medium for my masterworks. With oil, I find a place of control and meditation. Every brushwork fantasizes a glimpse of reality. Historical research and engagement with the subject are my processes. The challenge is to see beyond the distraction of the conspicuous to capture the uniqueness of culture, faces, and mundane living.
I call my style Transposition, as it hinges on the principle of artistic transformation by retaining the essence of the original piece, be it a painting, sculpture, or any other form of visual art, while infusing it with new elements. It entails an intentional choice to build upon preexisting concepts, ensuring the artistic heritage remains intact while offering new perspectives and layers of creative rebirth.
Through transposition, I can reinterpret the original artwork, incorporating my own personal style, thematic variations, or cultural relevance. Essential elements, such as composition, colors, or subject matter, often play integral roles in maintaining continuity while enabling me to communicate my unique vision and creative ideas. By thoughtfully selecting and replacing these key elements, transposition can show a fresh perspective that resonates with both contemporary and traditional audiences.
---
Decemeber 2017
Mindanao Week of Peace
KCC Mall de Zamboanga
Zamboanga City
October 2019
Zamboanga Hermosa Art Exhibit
KCC Mall de Zamboanga
Zamboanga City
August 2019
Featured for an ASEAN Event
Woman, Peace and Security Agenda
Phnom Penh, Cambodia
October 2021
Art in Liminal space
Poblacion, Aldevinco
Davao City
July 2022
Lienzos: An Art Exhibit
S.M. Mindoro
---