BPI and HSBC 0% Installment NOW AVAILABLE! Free Delivery within the Philippines.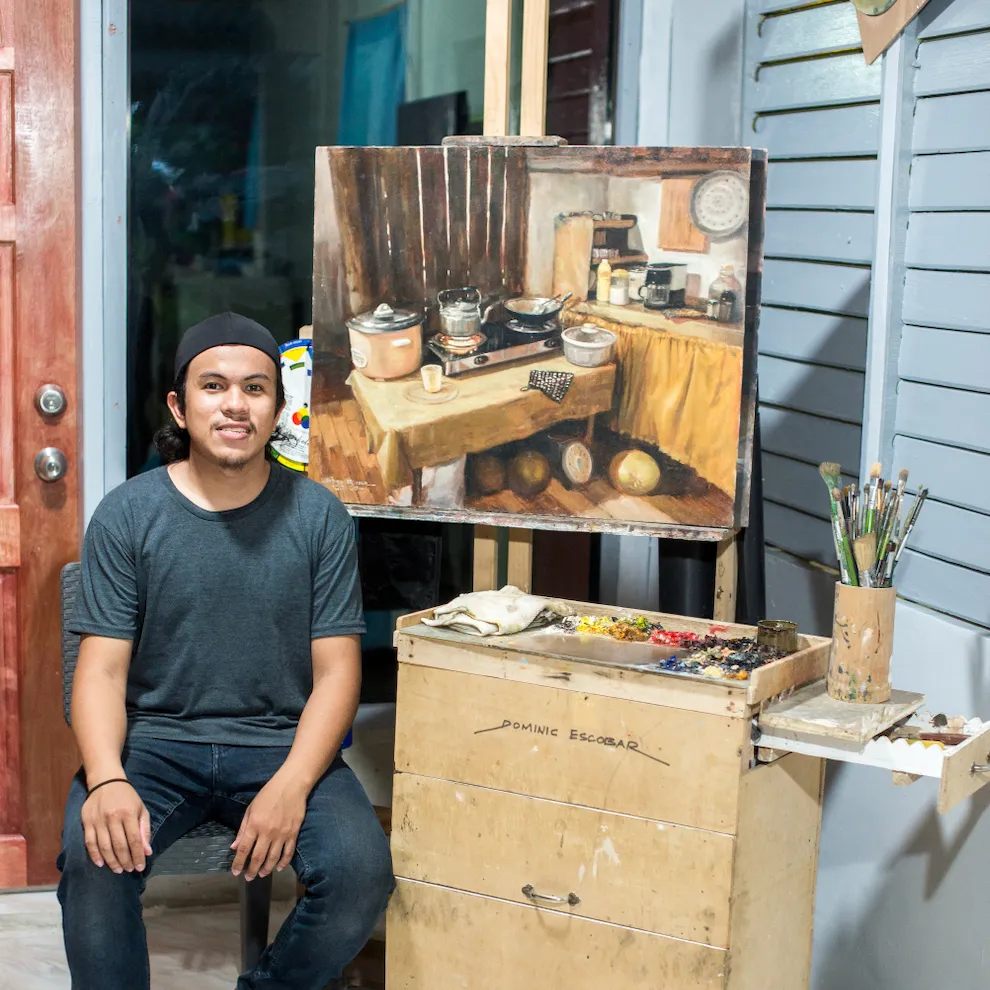 Dominic Escobar
Philippines | 4 Artworks
---
Biography
"Serene" and "soulful" are the words to describe the art created by Dominic Escobar of Tukuran, Zamboanga del Sur.
Born in 1995, he grew up surrounded by the sublime provincial sceneries and ingenious folklife of his hometown. In spite of his modest roots, he managed to obtain a degree in AB Philosophy as a Seminarian. Though he did not pursue the priesthood, he continued his passion for the arts.
A self-taught artist, he makes use of both wet and dry media but enjoys creating art using oils in most of his recent works. His impressionistic brushstrokes and realistic application of colors, produce artworks that aim to send his audience back to 'home'. His skillful execution of images creates a refreshing vibe in harmony with nature.
Dominic states that the glory of Filipino culture is his favorite theme, and the still life of "Kusina and Abuhan" (Dirty Kitchen) is his favorite subject to paint.
He has also been praised for his stylish portraitures. With his ideals, he ardently develops his own artistic style through studies and continuous research, relating it to the contemporary art world with the aim of further promoting Filipino culture through his art.
---