BPI and HSBC 0% Installment NOW AVAILABLE! Free Delivery within the Philippines.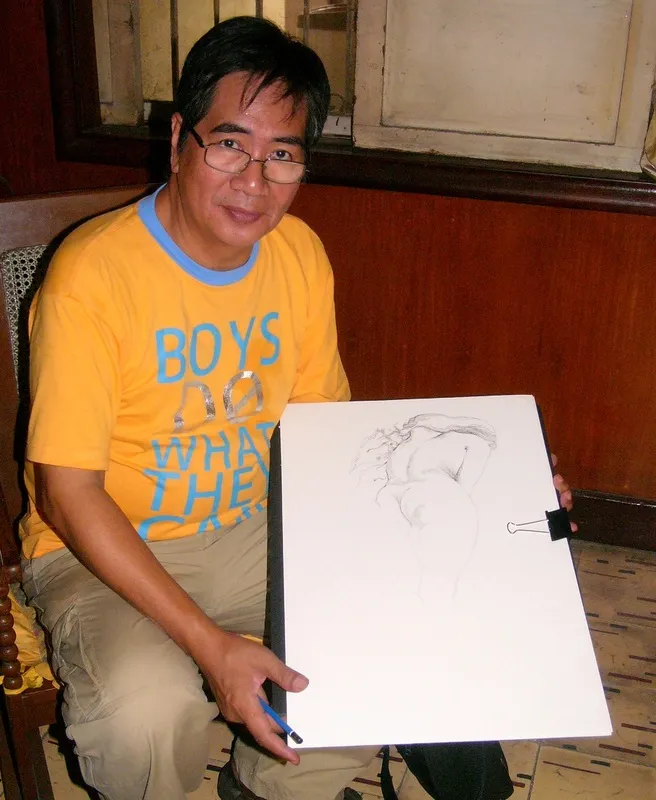 ---
Biography
Enrique C. Cachero Jr.'s (Eric) artistic mission is to seek out new ways of visual representation of otherwise ordinary images—a tree, a hut, leaves and flowers, a face, even match sticks. His underpinning aim, though, is to promote Filipino heritage as well as take a place in the international arena of world-class art. Thus, since his retirement from advertising graphics and multimedia, this has been his driving passion.
Eric Cachero, born in 1953, completed a fine arts degree from the College of Fine Arts & Design of the University of Santo Tomas. During college, he served actively in various capacities for the college newspaper, including as a photographer, illustrator, and correspondent. Upon graduation from college, he worked in various design studios, producing graphic design and multimedia materials for advertising applications. Later on, he set up an animation studio that hoped to produce Filipino original content as well as take on outsourced work. Although he still produces materials for commercial applications, he spends a lot of time on fine visual arts.
Although a latecomer to the fine art scene, Cachero won international awards starting in 2010. Eric's works are suffused with color and detail. He believes this is the expression of his creative passion intended to manifest joy, rejoicing, and happiness.
---