BPI and HSBC 0% Installment NOW AVAILABLE! Free Delivery within the Philippines.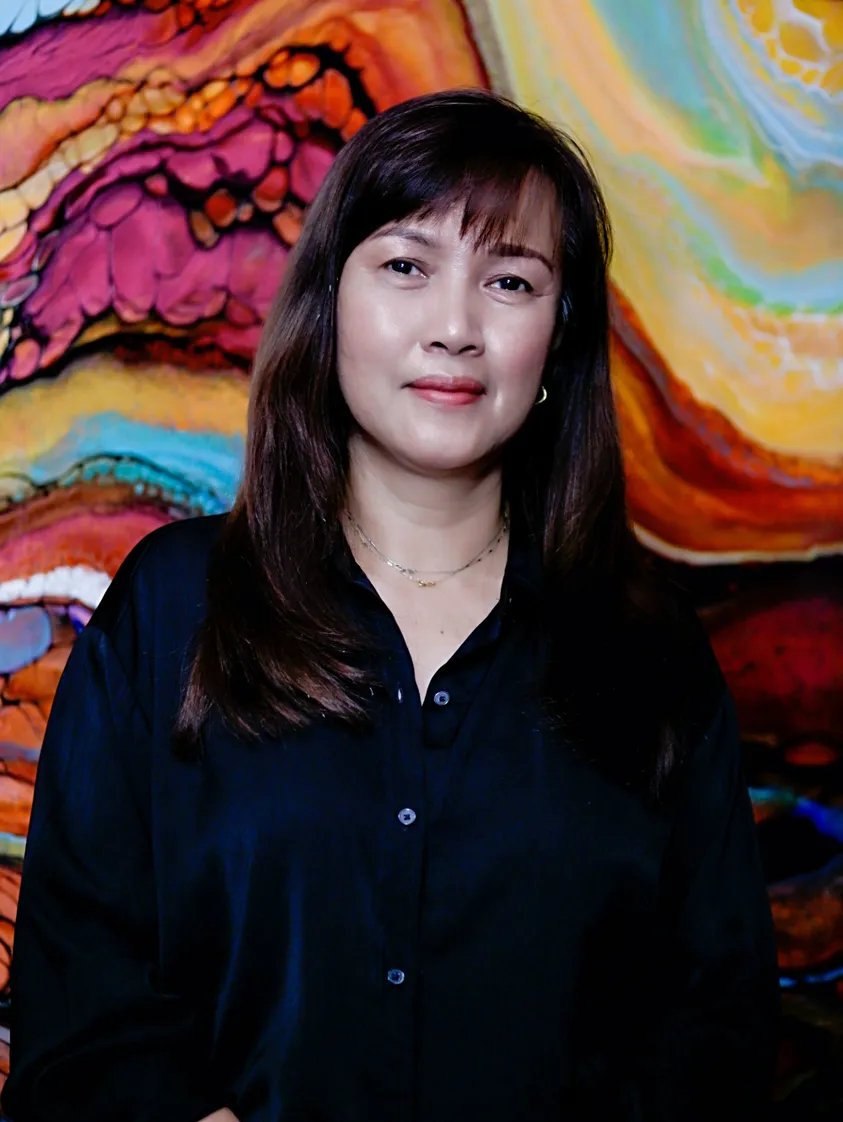 ---
Biography
Pyrography, or wood burning, was Isah Rodillo's first love of art. Slabs of hardwood were burned using pyrography tools to create images of people, animals, and beautiful landscapes. Health issues forced her to try other forms of art.
She shifted to working with acrylic paints. She now expresses her love of a happy life through the vibrant colors of fluid art. Perfecting the art of color combination and the formation of mysterious cells requires never-ending study and practice. Her background in chemistry provided the foundation for experimenting with additives and different paint densities to help elevate fluid art to more than just color pouring. Blown or swiped and spun, the paints are meticulously prepared and mixed for the perfect consistency to create shapes, colors, and tones, resulting in mesmerizing designs.
She was chosen to be one of the finalists for the 2022 GSIS Art Competition in the non-representational category. She was also among the artists published in the book Philippine Modernism by Lander Blanza. The book is a collection of works by established and up-and-coming talented Filipino artists. Museo Orlina was one of the amazing places where she exhibited her art. Her first solo exhibit was in the 15-square-foot Art Space of Richard Buxani. More group exhibits followed from within and outside of Metro Manila.
---