BPI and HSBC 0% Installment NOW AVAILABLE! Free Delivery within the Philippines.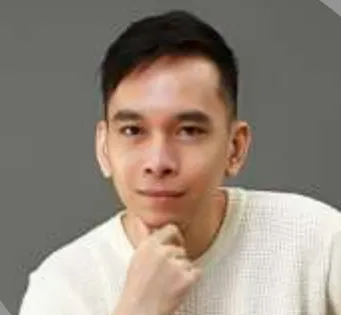 ---
Biography
Jade Lugtu (b. 1998) is a self-taught artist from Valenzuela City, Philippines. He is a graduate of Mass Communication at the Universidad de Manila. His art hobby was rooted at an early age and started joining various art contests in high school and college until he discovered his greater passion for art by making abstraction paintings.
He started creating artworks such as letterings, drawings and sketches using a pencil and paper until he turned into watercolors, gouache, acrylics, and digital arts. His body of works is more on symbolism and metaphorical representations of a person's feelings and emotions. Through non-figurative artworks of abstraction, he managed to relay the magnitudes of messages and showed his approach to audiences.
He was known for his spur-of-the-moment strokes and light to heavy impasto technique as an effect to create a different texture that embodies the weight of emotion in his works. He also uses a variety of colors to translate the necessary composition and infuse his feelings into canvas. Just like the other emerging artist, his works are influenced by his favorite artists like Jackson Pollock – one of the well-known abstract artists by his unique style of drip painting, Wassily Kandinsky, Lee Krasner and Mark Rothko. For local artists, he is inspired by the stories of the art legends such as Benedicto Cabrera (BenCab), Jose Joya, Ang Kiukok, Kidlat Tahimik and many more.
For him, everyone has their own stories to tell, and he takes that as an inspiration to create masterpieces. Today, he is focusing his medium into acrylic painting and continues to explore several aspects of arts to gain vast knowledge in expressing his ideas and emotions. Up to this time, he believes that he still has a room for improvement, skills to discover, failures to commit and a lesson to learn to become one the renowned artists of his generation.
---