BPI and HSBC 0% Installment NOW AVAILABLE! Free Delivery within the Philippines.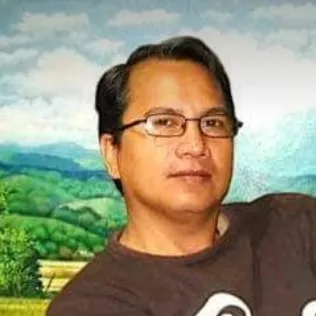 ---
Biography
Joel Masaya was born on November 29, 1965 in Pililla, Philippines.
True to his name, Joel's works include the feeling of happiness in his subjects- a gathering of women selling flowers, fruits, vegetables, jars, harvest scenes or playing musical instruments. His subjects are pleasant, warm, cheerful and exuberant.
Joel had a happy childhood. He started to paint and draw at a young age. He was raised in an artistic environment in his hometown that influenced many artists and Joel was no exception.
For Joel, artists are passionate people. He thinks that is the secret for artists to continue their passion and to not lose the love for their craft. He believes that artists should be continuous in their struggle to be a better person and a better artist.
Joel is indebted to his earliest mentor Martin Catolos, and is strongly influenced by the painting style of Tam Austria. He is also inspired by the works of Gustav Klimt and Alphonese Micha.
Joel has had several art exhibits, buy the most memorable one so far was in 1986 where all of his works were sold. It was a mixed experience for Joel, he felt happiness, thrill and self-confidence. He felt appreciated knowing people saw the value in his work and also what encourages him to create more beautiful pieces.
---