BPI and HSBC 0% Installment NOW AVAILABLE! Free Delivery within the Philippines.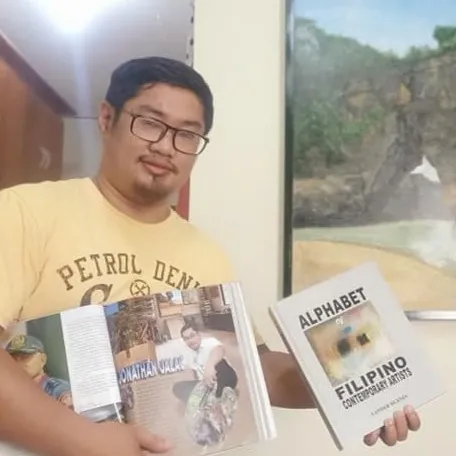 Jonathan Jalac
Philippines | 2 Artworks
---
Biography
Jonathan Capiral Jalac, who hails from Lopez, Quezon, is a graduate of AB Philosophy, minoring in Education, and is now a licensed professional teacher.

He began his journey in creating artworks when he was in elementary school. Armed with talent and a love for art, he joined different visual art competitions which helped him further hone his craft. His distinct style stood out in the twenty group exhibitions that he had participated in.

His intricate textured application brings the beauty of nature, mostly seascapes, to life. His works express a calm aura that transcends his canvas. Jalac's works provide an escape from reality into a serene environment with his ethereal portrayals of nature.

According to him, "If there are experts by nature, then I can proudly say that I am a veteran by nurture", which by itself is a shy declaration, because truly, he is blessed with natural talent. He believes the quality of his pieces comes mostly from his determination, hard work, and passion.

With talent, passion, determination, and hard work, what could stop him from propelling himself further?
---