BPI and HSBC 0% Installment NOW AVAILABLE! Free Delivery within the Philippines.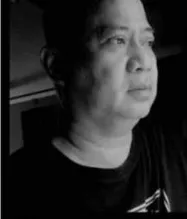 ---
Biography
Jovito Andres, born in Angono, Rizal, studied Fine Arts Major in Painting at the University of Santo Tomas in 1984–1988. He mounted his first solo exhibit in 1994 at Le Soufflé in Makati. His sixth solo show was in 2006 that was held at Artes Figuras Gallery I in Cebu City. He also had numerous exhibits abroad with the likes of the Rizal Center in Chicago, the Philippine Center in New York, and Holland's Club in Singapore. His recent major group shows are with Grupo Sining Angono, a new collective art group that started out in 2017.
With an extensive body of works, he was featured in some published books by art critic Manuel Duldulao's "Century of Philippine Art" and "The Art Collectors Guidebook". Another hardcover is "Life, Love and Beauty (Images of Women through the Eyes of Filipino Artists)". He was commissioned to portray Filipino children at play by Merial Philippines for their 2007 desktop calendar. He is also a regular contributor to the annual Hallmark's L.I.F.E. Christmas cards.
The appeal of Jovito Andres' work lies in its ability to impart simple childhood pleasures. People who see his works for the first time are apt to relive their own growing up years. His notable works often depicted the lives of nurturing and loving Filipino families and were also about his memoirs of the serene fishing village and rustic farms of his beloved town, which produced two National Artists, Carlos "Botong" Francisco (Visual Arts) and Lucio San Pedro (Music).
---