BPI and HSBC 0% Installment NOW AVAILABLE! Free Delivery within the Philippines.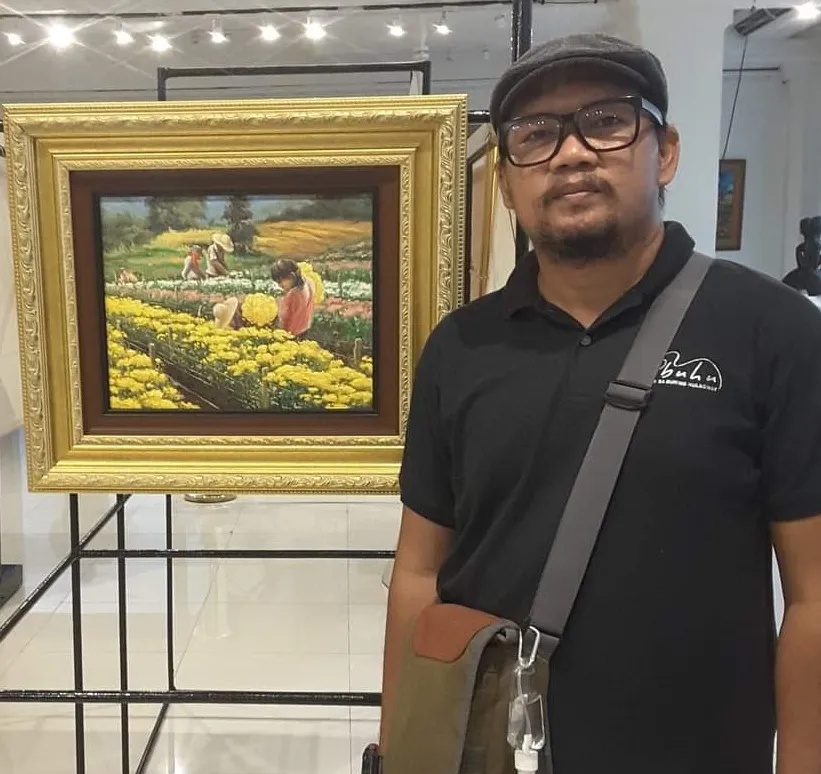 Kenneth Gequillo
3 Artworks
---
Biography
Kenneth Gequillo is the only artist who pursued and finished a college degree among seven siblings. He was born on September 8, 1983, in Cordova, Cebu, Philippines. As far as he can remember, he started to love colors and drawings when he was seven, and most of the time, he found himself scribbling on a piece of paper, creating something he could consider a wonderful piece of art and be proud of. During the later years of his high school life, he represented my school in different art competitions and worked on the artistic set-up during special events in school and in church. He also fell in love with woodworking and murals before he decided to pursue college to further develop his skills and understanding of the arts.
He decided to take up my bachelor's degree in fine arts, majoring in painting, at the University of the Philippines Cebu, graduating in 2010. After graduating, he looked forward to a full-time career in the arts, not just to earn a living but also to deepen his technical and theoretical art skills. However, life's reality always does catch up with him every now and then, and in October 2012, he decided to embark on a new journey and work in Dubai, UAE, to elevate his standard of living to new heights.
He worked outside of the country for six years, but his creative intuition was always there and was very difficult to ignore. While working in Dubai, he also worked part-time jobs in the arts by teaching young Arab kids, painting outdoors during his days off, and participating in several contests in the UAE, where he won second place in a watercolor painting contest hosted by the International Watercolor Society-Dubai (IWS-Dubai).
In 2018, he decided to come home for good and be with his family while he continued his career in art, this time with the conviction to make it full-time and embrace a life of art-making for as long as he could. It won't be easy considering the elusive art market and the competition between more experienced and seasoned artists nationwide, but he had faith that his positive mindset towards life would carry him through.
Today, he is very happy with what he has and what he is doing. Each day is a new challenge that brings out the best in him as an artist. In the future, he plans to travel to many places and gain more knowledge of art, as well as further develop his techniques and processes. He intends to hold exhibitions for as long as he can and share a lifelong experience with the younger generations of artists, art lovers, and art collectors.
---