BPI and HSBC 0% Installment NOW AVAILABLE! Free Delivery within the Philippines.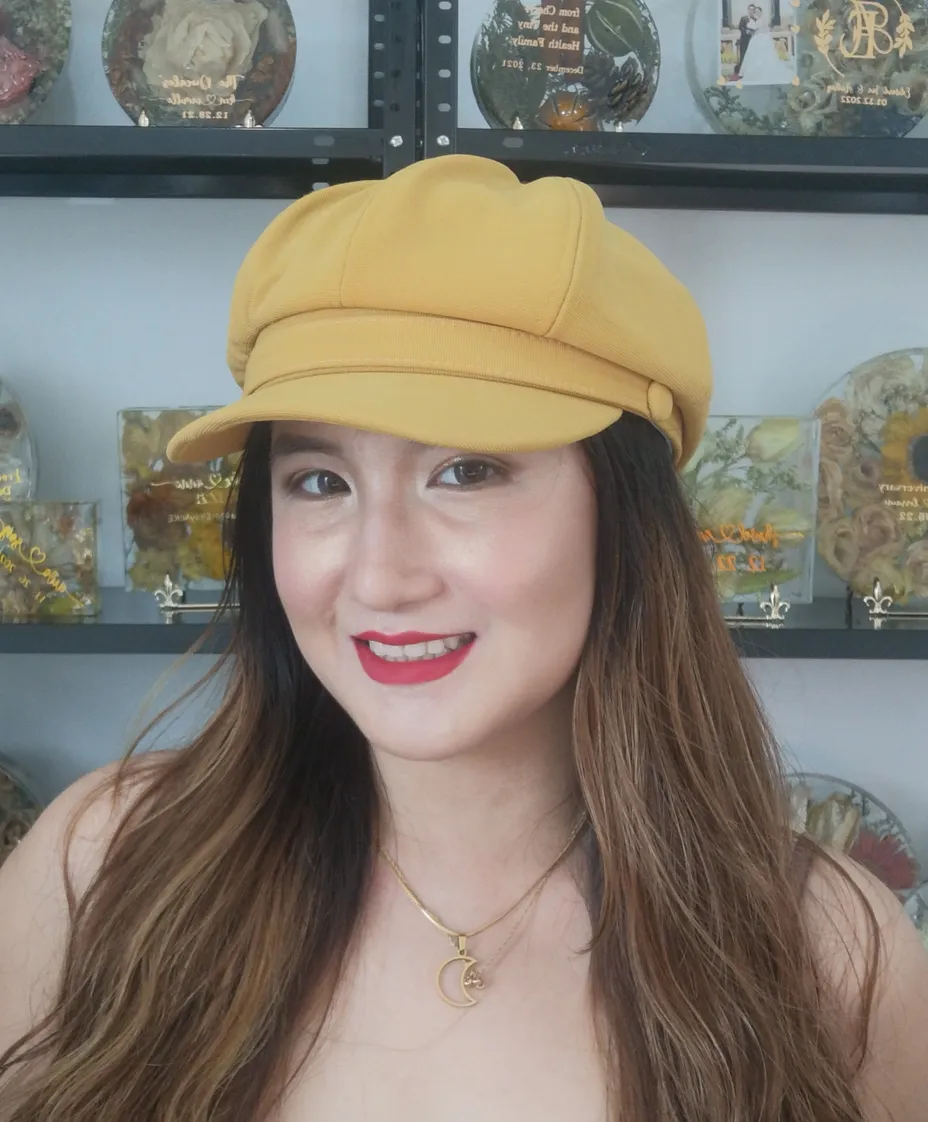 Kristine Wilsette Lim Prado
2 Artworks
---
Biography
Kristine
Wilsette
Lim
Prado
is a passionate resin artist who has shown passion and love for structural designs and the arts ever since she was a kid. This has driven her to pursue a career in the arts. With almost years of experience in creating resin artworks, she honed her skills and developed her own style, specializing in flower preservation using resin and geode resin arts. Her artistic journey has been remarkable, and her works have been featured in Art Book 4 of Eurointermedia International & Europe Pinoy Media Network, published and launched on July 25–28, 2022, at the Philippine Embassy in Switzerland and on July 18, 2022, at the Netherlands Europe, which has gained her recognition and established her as a talented artist.
Some of her artworks were also featured in the AAP Book, another milestone for her to be part of the Arts Association of the Philippines book publication. This book project of LPB Arthaus Media Ltd. is a compilation of works by bonifide members of the Art Association of the Philippines that will be distributed nationwide to colleges and universities that offer fine arts, architecture, and graphic design and will serve as research materials for the students. Furthermore, museums and registered galleries nationwide will be recipients too. She was invited to various TV programs to showcase her expertise in creating beautiful and intricate resin artworks. The first TV exposure was hosted by Sen.Robin Padilla, and the second TV exposure was hosted by Pia Guanio. My work reflects my passion for the arts, and she believes that art has the power to transform lives and bring joy to people's hearts. I find inspiration in the beauty of nature and aim to create art that captures its essence, from the vibrant color of flowers to the intricate patterns of crystals. Her resin art works are a celebration of life, beauty, and creativity.
Her artistic journey is a testament to the fact that, with passion, dedication, and hard work, anyone can pursue their dreams and achieve success. Her unique and stunning resin artworks do not only reflect her artistic talent but also her love for nature and the world around her.
Her message to all is to stay true to their passion, be persistent in their efforts, and never give up on their dreams. She believes that art has the power to inspire and transform lives, and her goal is to share her love for art with the world and make it a better place, one resin art at a time.
Just like the concept of the Geode Stones, ''There is a priceless treasure inside you waiting to be discovered.''
---