BPI and HSBC 0% Installment NOW AVAILABLE! Free Delivery within the Philippines.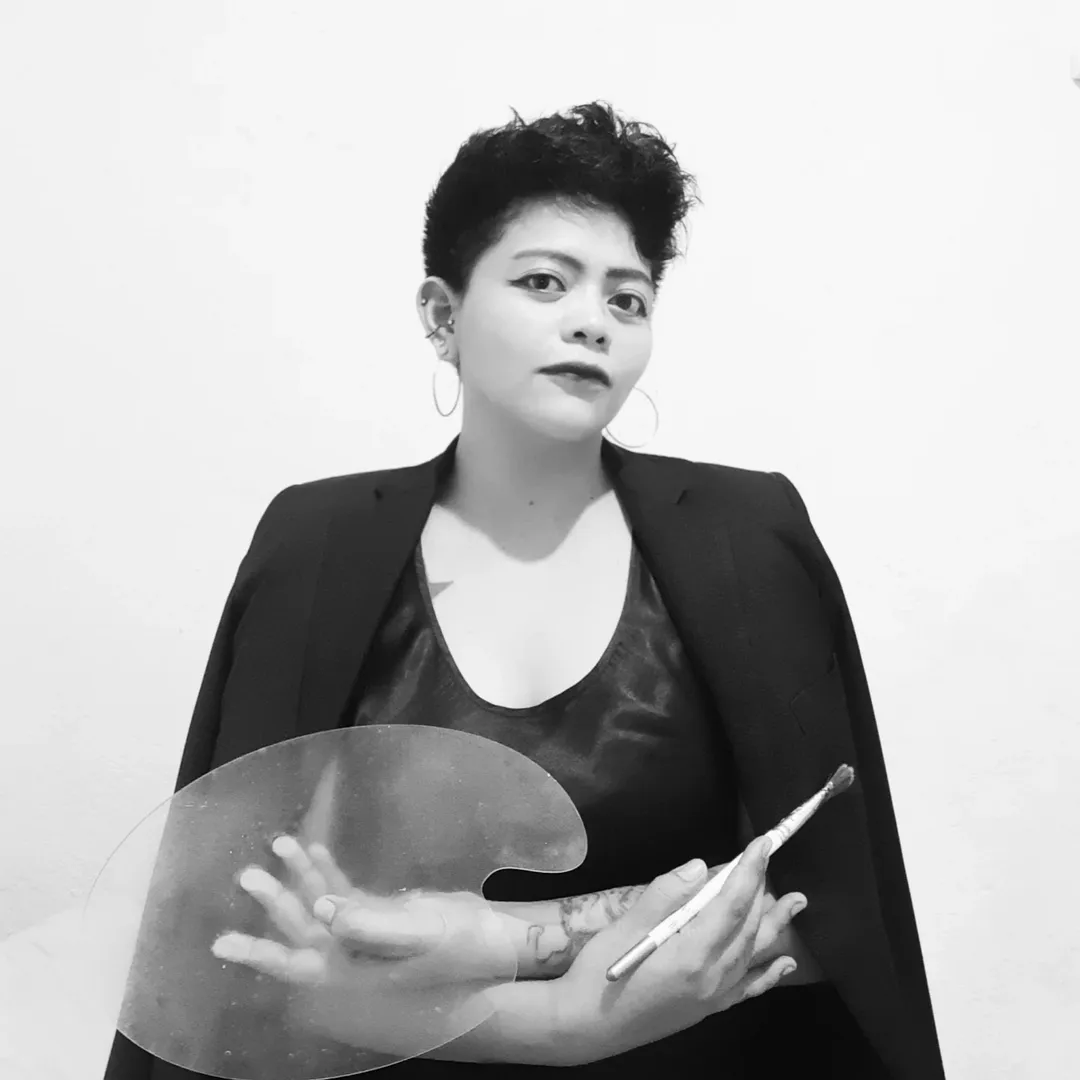 Mai Pimentel De Dios
9 Artworks
---
Biography
Out of pain, there is beauty. Mai Pimentel De Dios started her full-time career as a visual artist after suffering the painful loss of her child. Known for using recycled wood and five colors of paint as her medium, she was featured on PTV Channel 4 (aired January 14, 2021) and Swak na Swak Kapamilya Online (aired August 8, 2021). One of her artworks was also featured in Rappler and the Manila Bulletin.
A surrealist that uses distortion to exaggerate the emotions of her subject, combined with the minimalist background and floral patterns that she created. She has sold more than a hundred artworks, locally and internationally (Japan, Taiwan, and the USA).
She is an exhibiting artist at Luntian Yaman ng Kalikasan, Group Exhibition, GK Virtual Art Gallery, Tagaytay, May 15–30, 2021; Philippine Flora: An Online Botanical Art Exhibition by the Philippine Botanical Art Society, May 29, 2021; Art Show Philippines, Manila, April 2021–Present; PASASALAMAT 2021 (Year-End Show), Cevio Art Haus, December 17–31, 2021.
Artist Statement
For me, the ability to accomplish concepts and ideas is the existence of art. My artworks are part of who I am as a human being. Each piece I create is an extension of me, from birth to present and to my future self. My inspiration comes from various experiences that I translate to a more positive approach.
I believe that art, at its core, should make someone feel something. If a viewer stops for a moment to think, feel, and reflect on my piece, then I have succeeded in my art.
---