BPI and HSBC 0% Installment NOW AVAILABLE! Free Delivery within the Philippines.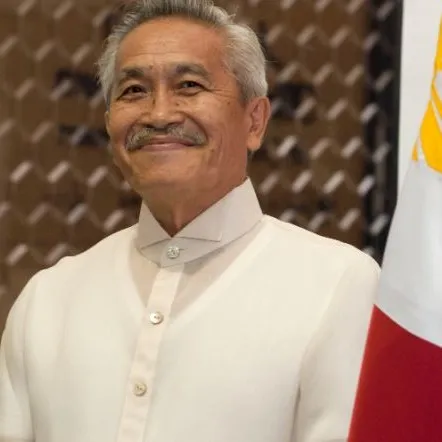 Manuel Baldemor
Philippines | 3 Artworks
---
Biography
Manuel Baldemor is a Filipino painter, sculptor, printmaker, writer, and book illustrator. He was born on March 26, 1947, in Paete, Laguna.


He is best known for his paintings on various media that depict scenes in simplified geometric forms with a folk art character. Most of his subjects in his works are his hometown, its people, their everyday activities, and their celebrations.

Besides oil, acrylic, watercolor, woodcarving, and wood sculpture, Baldemor also does ceramics and fine prints.


His works are known not only in the Philippines but also in other countries. He is an artist-in-residence in Chile, Estonia, France, Israel, Japan, Singapore, Switzerland, and Portugal. His works are known internationally, as UNICEF selected them to be made into greeting cards that are distributed worldwide.

His career started as a painter when he translated the beauty of his hometown, Paete, Laguna, with pen and ink. His mural work "Paete I" won the grand prize at the Art Association of the Philippines Art Competition and Exhibition in 1972. The next year, his mural work "Paete II" won the same prize. His consecutive wins paved the way for him to become a representative of the Philippines at the XIV International Art Exhibition in Paris in 1973. The art critic Leonides Benesa hails him as "The Folk Artist".


In 1995, he celebrated his 25th anniversary as an artist by exhibiting two reminiscing artworks at the Artists' Corner in SM Megamall: "Sining Bayan" for being a Filipino painter and "The Global Village" for being a painter of the world, with the ambassadors of the countries wherein he is an artist-in-residence as the honorable guests. In 1998, President Fidel V. Ramos became his honorable guest for the inauguration of his mural "Pasasalamat," which is shown in the hall of the United Nations Center in Vienna, Austria.

Baldemor's works continue to be a pinnacle in the Filipino art scene today, and he has been called "The Master Innovator in the Art World." His signature is his color; even the bright-colored houses in Baguio City would immediately strike a chord when those familiar with his work saw them and called them "a la Baldemor."
---