BPI and HSBC 0% Installment NOW AVAILABLE! Free Delivery within the Philippines.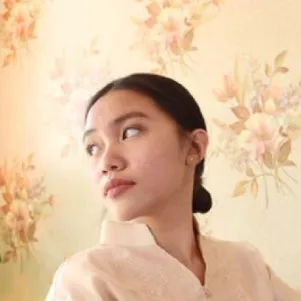 Margaret Sarmiento
2 Artworks
---
Biography
Margaret is a young artist that loved the idea or stories and messages, and how it could be told with art. With references from the past, such as paintings, folklore, music and stories, she creates her paintings as a a channel to send a message from her twists to the narrative.

Her celestial elements, such as backgrounds of heavenly skies bring forth the subjects and completes the surreal dream-like scene. Using oil paint, she uses her brushstrokes to mimic the heavenly aura and the ambience of the story she tells, from smooth and hazy, to sharp and clarified, her mantra states, "Paintings are Poetry on Canvas."
---