BPI and HSBC 0% Installment NOW AVAILABLE! Free Delivery within the Philippines.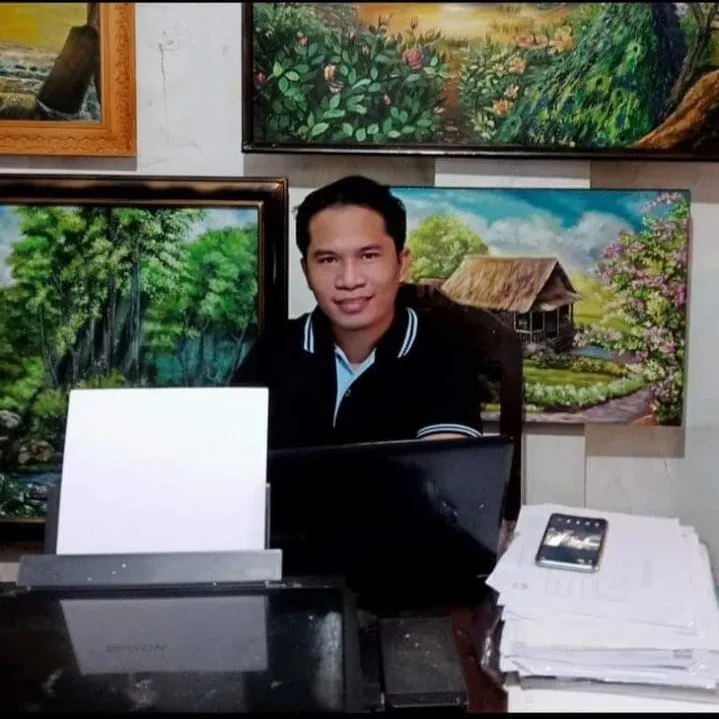 ---
Biography
Marlo Victor Bacuna is a 38 year old artist from Roxas City, Capiz.
He was born on January 14,1984 and the second born child among the six of children of Mr. Victor Bacuna and Loreta Adarle. He graduated with the degree in Industrial Education Major in Drafting at Panay State Polytechnic College now a Capiz State University in 2004 and passed the licensure exams in 2005.
He is currently teaching at the same institution, teaching drafting and drawing subjects.
As an artist, he is a nature lover. Nature is his favorite subject to paint.
His early paintings are landscapes and scenes in the rice fields which is where he grew up in the province of Capiz. Today, Marlo's works focuses on figurative expressionism showing strong family ties which is unique to us Filipinos. He still includes nature sceneries in his works but focuses more one showing the love and warmth of togetherness of a Filipino family with his own art style.
He is a member of Artist Association of Capiz (AAC) and Biswal Kapisnon in where he acts as a Secretary. He participated in various exhibits in Capiz & Iloilo.
---