BPI and HSBC 0% Installment NOW AVAILABLE! Free Delivery within the Philippines.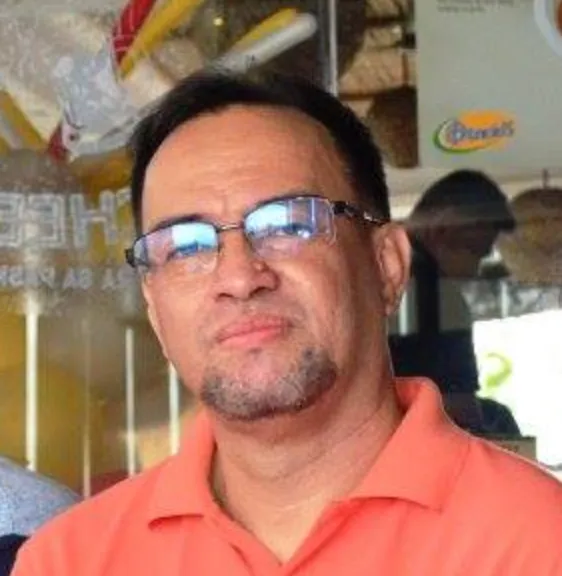 Meyo Tiongco De Jesus
1 Artwork
---
Biography
Meyo Tiongco's love affair with the visual arts started ever since he could remember. He used to get a daily scolding from his mother whenever he came home from school during his early childhood days because his notebooks were always filled with cartoon drawings instead of the day's lesson. Growing up, his passion for drawing became even stronger because of the weekly complimentary supply of komiks from his uncle, who works for a publishing company. Back then, komiks were the most popular form of entertainment among Filipinos. But for him, it goes beyond entertainment—komiks became his training ground, with its cartoonist as his teacher. Meyo remembers knowing by heart each of their names and their drawing styles. Especially like Coching, Alcala, Nebres, Nino, Malgapo, Rival, Otacan, Gan, Geroche, Santana, and Magat.
Fast forward to 1992, when he was able to work at Atlas Publishing as an artist and thus begin his journey as a professional artist handling the layout and cartoon pages of different komiks, book titles, magazines, and pocketbooks. It was also there that he met and worked with the biggest illustrators and artists during the 90s. It was a dream come true for him.
From thereon, there was no turning back for Meyo. He was doing cartoons and graphic designs for different publications and, at the same time, worked for some design studios and IT companies as well. And later tried another field of visual arts, painting, which he began to love as well. The works of Malang, Kadinsky, Basquiat, Miro, Rauschenburg, Bansky, David Carson, Neville Brody, and Dadaism greatly inspired him.
To date, he has joined a number of group exhibits and sold quite a number of works. Meyo is an active member of the San Mateo Artists Guild, Buklod, and Pintaprism. During his free time, he also does workshops and teaches young art enthusiasts.
---