BPI and HSBC 0% Installment NOW AVAILABLE! Free Delivery within the Philippines.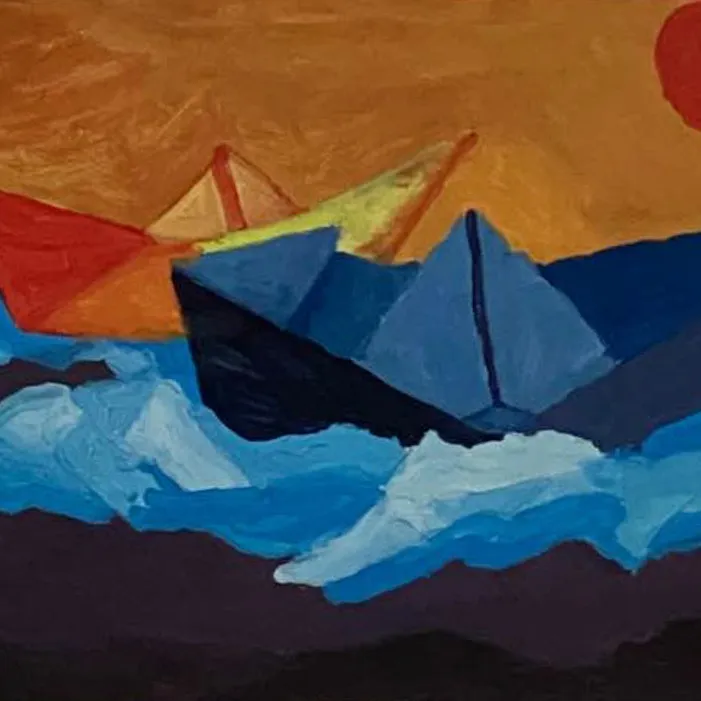 Michael S. Bohol
1 Artwork
---
Biography
Our young Michael Bohol, like his Kuya Israel, is living a blessed and happy life with autism. He easily smiles and even cracks funny jokes. He is sociable and loves sharing random stories. Although sensitive at times, he would retreat to his comfort zone when overwhelmed. The brothers happily triumph over autism with overflowing support from their parents, cousins, friends, and teachers. A big part of their lives is appreciating and creating art.
MJ, since his toddler years, has shown great interest in art and since then has constantly dedicated time to art training and practice. He has joined a number of group exhibitions around the metro with fellow students of Young Artists' Studio, an art school for all ages.
In 2013, Michael had his first solo exhibit entitled "Laro, Kulay at Buhay", wherein the proceeds of the sale of his pieces were used to fund 20 fiberglass boats that were donated to families whose lives and livelihoods were devastated by super typhoon Yolanda/Haiyan. The identified recipient-fisherfolk families were from the Province of Eastern Samar, particularly in Divinubo Island and Barangay Gigoso of the Municipality of Giporlos; and in Daram Island of Western Samar.
One can glimpse MJ through his works. His spontaneity, passion, and unadulterated strokes carry his thoughts, emotions, and the pureness of his heart.
He is now 18 years old. He attends a SPED class among the Grade 12 students at The Raya School. He has a wide variety of interests: including math, science, cooking, food, fish, dinosaurs, turtles, frogs, butterflies, children's TV shows, outer space, etc. He is rooting to learn to do animation movies.
He will be attending a SPED class among the Grade 12s at The Raya School for this coming school year (2022-2023).
---