BPI and HSBC 0% Installment NOW AVAILABLE! Free Delivery within the Philippines.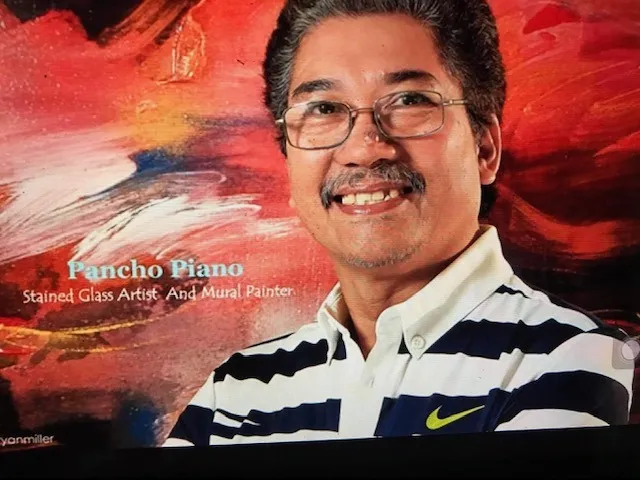 ---
Biography
With more than 54 one-man shows and almost a hundred group shows and recognitions from different institutions under his belt, Pancho Mistula Piano is one of the most important and well respected Filipino artists in the Philippines today.
His art is mainly focused on the myths and legends and the people of his beloved Bicol Region. His Daragang Magayon and Peñafrancia series are well-loved by collectors, critics, and even ordinary folks. His stained glass and murals have been part of different churches here in the Philippines and overseas.
In a book entitled Different Strokes: A Book on the Ingenuity of Filipino Artists (Volume 1), the author wrote: "In his paintings, Piano either becomes a mythologist, as he often paints characters from the Bicol mythology, or a devotee, as he always paints the traslacion, or return, of the patroness of Bicol, the Our Lady of Peñafrancia, to her old home. And from time to time, he also becomes a historian, as he is commissioned to do a series of paintings depicting the lives of Filipino heroes, namely Andres Bonifacio and Apolinario Mabini.
Piano's skill to orchestrate mesmerizing pieces and translate his admiration into a visual symphony that proudly represents the Bicolano culture is truly like no other.
---