BPI and HSBC 0% Installment NOW AVAILABLE! Free Delivery within the Philippines.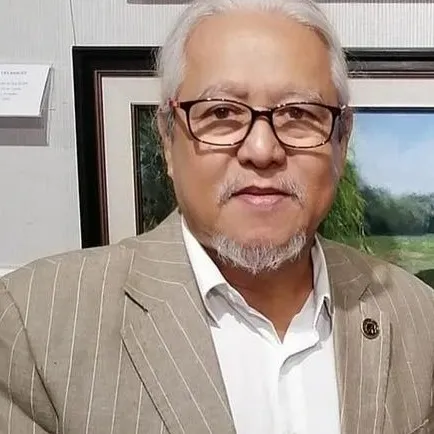 Pete Velasquez
Philippines | 17 Artworks
---
Biography
Pete Velasquez is a visual artist in Painting and Photography. He paints figurative landscapes in a traditional contemporary cubist style, likewise prolific in portraitures using charcoals.

He worked his way to college as a musician in Manila's folkshouse and the infamous Hobbit House in the '70s. As soon as he got his Architectural license from the Mapua Institute of Technology in 1978, he became the corporate Architect for Miescor and Meralco. He also had experience working abroad which heavily influenced his passion for photography and classical art.

Velasquez's works of the female nude are simple, yet elegant, and praises the beauty of the female body.

His art reflects his philosophy of, "Strive for originality, create from your heart and mind, no ego comes with it." his works show raw emotion but also, adds his own personal twist to his subjects.

Pete was the former president of the Angono Ateliers from 1986-1987 which is the oldest art association in Rizal.

Currently, he can be seen doing regular sketching sessions with the Filipino Artists Portrait Group (FILPAG) at the Gateway Gallery in Cubao and at the QC Circle Coconut house every Tuesday.
---