BPI and HSBC 0% Installment NOW AVAILABLE! Free Delivery within the Philippines.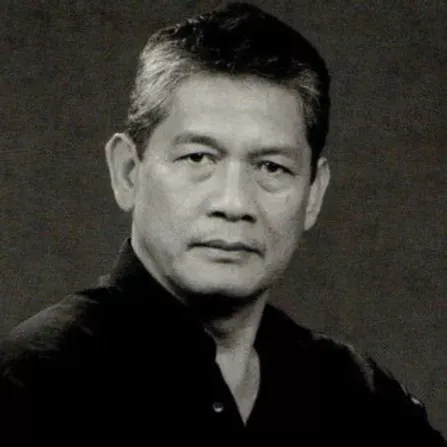 ---
Biography
Rafael "Popoy" Cusi, Master of Watercolor Esteemed as the "Master of the Watercolor in the Philippines" and acclaimed as one of the top artists in the Philippines, Rafael Cusi's paintings are the wellspring of his total artistic process. His almost instinctive virtuosity in composing his masterworks demonstrates how much he dominates watercolor with ease—often considered a thought-provoking and formidable artistic medium to handle. The vast array of subjects he paints, like landscapes and seascapes, underwater scenes, genre scenes, abstracts, and nudes, substantiate many years of unrelenting pursuit of his artistic identity. Cusi's paintings capture still life not plainly grasped through a vicarious experience but from actual observations and impressions, like his "underwater" masterworks, which embody his childhood and adolescence in Mindoro.
His paintings also attest to his unwavering discipline for experiments and innovations, which he honed as a student of Fine Arts at the Philippine Women's University.
His art carries with it a visionary and imaginative character, largely shaped by the artistic movement and social climate he has come to know as a fiery young artist. Cusi's art philosophy is not only one of form or style but also an advocacy to bring out the vibrancy and delicacy of watercolor as a medium that upholds the "Oriental" (Asian) spirit, at par with oil pioneered by Europeans and acrylic by Americans.
As one of the best out of only a handful of watercolorists in the Philippines, he has elevated the medium by showcasing massively intricate watercolor artworks here in the Philippines and in various parts of Asia, the US, and several European countries, including Spain, Germany, Austria, Belgium, Switzerland, and the UK. His art has earned him several recognitions, like the Art for Environmental Award of the European Center for Environment Art in Italy in 2000, Most Outstanding Citizen of Mindoro in 1991, First Prize for the Visual Arts Category, and emerging as the Grand Prize Winner in the same year during the Art Association of
Philippines Annual Art Competition in 1980. Cusi was also a recipient of several grants and scholarships, such as the Khan Scholarships and the Ford Foundation. His profound regard for art also gave him the momentum to further advance Philippine arts through publications that featured his uncanny artistry, such as his two self-titled books, "The Philippine Coral Reefs in Watercolor by Rafael Cusi" (1997) and "Yin and Yang by Rafael Cusi" (2008), as well as the "Who's who in International Art", "Encyclopedia of Philippine Art" and "Fine Artists of the Philippines",
The multifarious brush strokes, monumental themes, poignant use of light, and discerning selection of colors are the embodiment of Rafael Cusi's explosive, passionate, and immensely creative total league of his own.
---