BPI and HSBC 0% Installment NOW AVAILABLE! Free Delivery within the Philippines.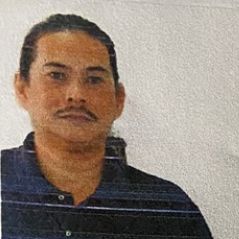 Ramon Rojo Realuyo
20 Artworks
---
Biography
Ramon Rojo Realuyo took up Fine Arts at the University of the East School of Music and Arts, majoring in Advertising Arts. He Worked as Senior Art Director for several multinational advertising agencies (impact/BBDO, Fortune Promosev-en/mccann worldwide, Adrenalin Communications and AD Council to name a few), for more than two decades in the Middle East. He is a member of various art groups and associations (Art Association Of The Philippines, GACCE - Global Artists' Creative Collaboration For Empower-ment, founding member: Filipino contemporary artists Bahrain, one of the organizers: kulay pinoy jeddah, visual artists of paranaque. Organized the impact/BBDO : Collection of Contemporary Art - an annual charity exhibition for the benefit of Disabled Children's Association KSA. A recipient of several awards and distinctions.

Presently developing styles and experimenting with various mediums specifically applicable to UPcycling discarded and indigenous materials, making into pulp. the result of which are figurative sculptures and modern art pieces (paintures), which was started in the mid 90's, a continuing process with unlimited possibilities that does not only contribute to a green living but aesthetically enliven our daily lives.
---