BPI and HSBC 0% Installment NOW AVAILABLE! Free Delivery within the Philippines.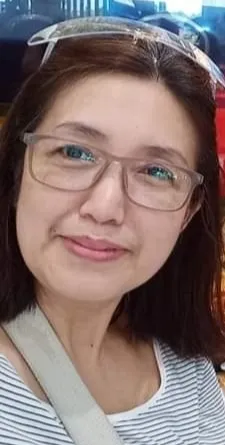 Sally De Ocampo Paja
2 Artworks
---
Biography
Sally De Ocampo Paja is a visual artist from Rosario, Cavite. She is studying art under the tutelage of renowned master painter Fernando Sena, dubbed the "Father of Philippine Art Workshops".
Maestro Sena describes Sally's work as "happy and warm, reflecting the artist's still-on-going exploration of art and life". Sally's work has been featured in several group exhibits, including "Iba't-ibang Kamay, Sari-saring Kulay" (2022), "2023 Buena Mano" (January 2023), "Ina, Anak at Iba" (February 2023), "BulakLove" (March 2023), and "25th Philippine Eagle Week Exhibit" (June 2023).
Art became Sally's refuge and passion after a life-altering event. In late 2020, Sally suffered a stroke that compelled her to cease working and undergo therapy. Her early retirement was a result of the stroke and the difficulties the COVID pandemic presented. However, amidst the upheaval, Sally discovered the transformative power of art, which became her refuge. It has become a lifeline; it is both her therapy and a means to support her family. In her own words:
"Art is a testament that there is always something beautiful out there that needs expression. With faith and God's grace, I hope to continue creating artworks that will remind everyone that life, no matter how difficult, is beautiful."
---