BPI and HSBC 0% Installment NOW AVAILABLE! Free Delivery within the Philippines.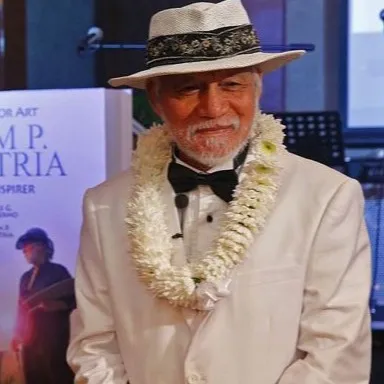 Tam Austria
Philippines | 3 Artworks
---
Biography
A sought-after artist and a proven favorite amongst collectors, Tam Austria's artistic journey began in the 1950s.


Austria's artistic odyssey began in the 1950s. As a young boy, Austria created a highly realistic oil painting of Christ with a crown of thorns – an impressive first work for a boy younger than 10 years old. He was first exposed to art by the parish priest he was serving as an altar boy. The generous priest was also instrumental in winning a four-year high scholar scholarship for the evolving artist. In 1960, Austria enrolled at the University of Sto. Tomas for a degree in fine arts. He was a clear standout amongst his peers and easily won a number of prizes for his works.

Carlos "Botong" Francisco, the national artist for painting, whom Austria admired deeply, encouraged the artist to join the Ayala Museum as an artist and illustrator. His first project was to design the museum's diorama of Philippine history. His talents caught the attention of the Zobel de Ayala family, a prominent art patron, who commissioned him to create a mural, along with Fernando Amorsolo and Fernando de Ayala, for the St. Anthony Chapel in Forbes Park.

In 1970, Austria held his first exhibition at Marcel's Gallery of Fine Arts in Oakland, California. In the same year, he represented the Filipino community at the International Art Festival in Berkeley, California. This was soon followed by exhibitions in San Francisco, California, as well as the Hidalgo Gallery in Makati (1972), the Galerie Beue (1973), Hyatt Regency (1975), and Sining Kamalig (1976). A high point in his career was his nomination as one of the five finalists in the 1983 Mobil Art Awards.


Source: http://artodyssey1.blogspot.com/2013/08/tam-austria.html
---