BPI and HSBC 0% Installment NOW AVAILABLE! Free Delivery within the Philippines.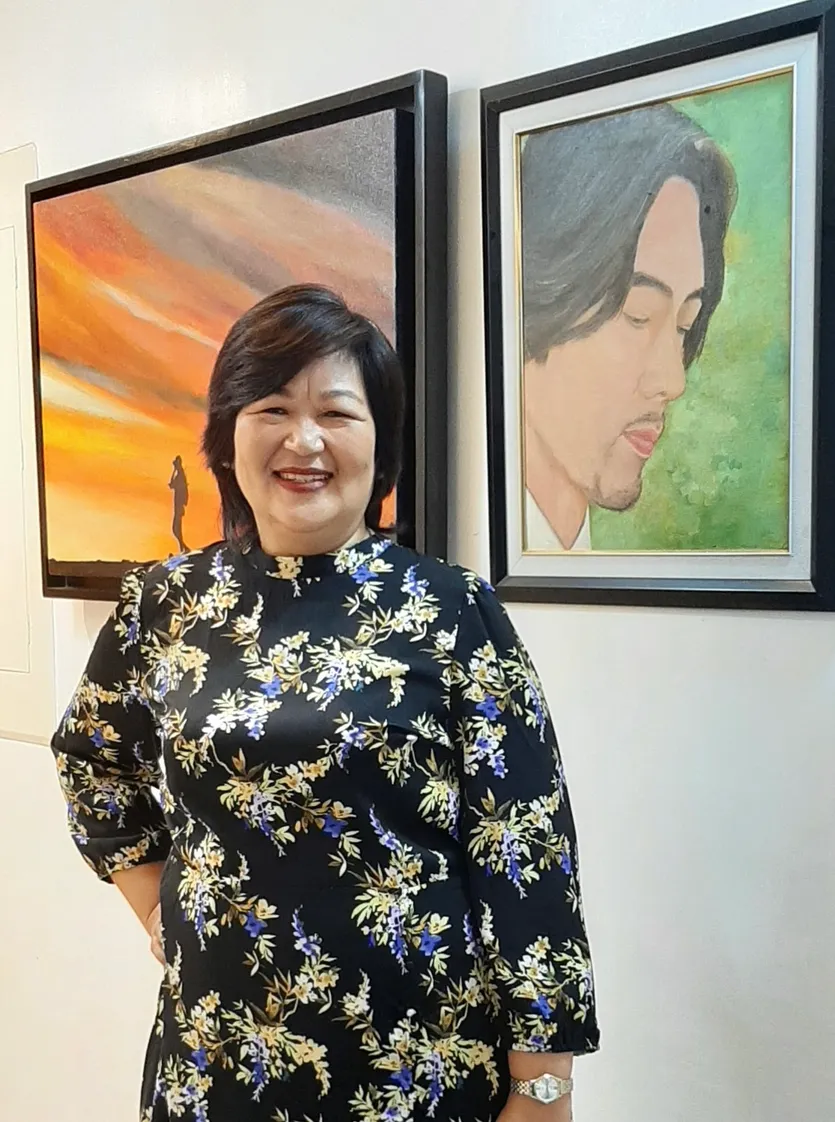 ---
Biography
Vicky Gabino Uy hails from Isabela Province. She graduated from De La Salle University with a BS Applied Eonomics degree. Even though her course was not related to the arts, she still continued her passion for it during her college years and joined a group exhibits, notably, at the Ayala Museum and De La Salle University Gallery.
Her art career was put on hold because of family matters and business. After more than two decades and with six lovely children and a supportive husband, she has now come back to her first love, which is painting. Her favorite subjects are seascapes and landscapes, and, ultimately, collectors love her abstract paintings as well. She has two art styles, and she uses oil and acrylic paint as her mediums. She believes it is also a talent to be a versatile artist. Some of her artworks are now in the hands of notable people in different sectors of society. Her oil portrait of President Duterte was also chosen to be included in the Salamat, PRRD book. She was also commissioned by fans to do a painting, which reached the hands of her most favorite South Korean actors, Hyun Bin and Son Ye Jin.
Vicky loves her craft, and she uses her talent to help others. She has donated some of her paintings to be auctioned and/or entered for a raffle to give help and support. Vicky also supports talented emerging artists by buying some of their artworks. She was the first president of ACE of Art Organization, Inc., a SEC-registered dynamic group of talented visual artists from different parts of the Philippines. She now remains an active member of the organization. She prays that the group will be a beacon and channel for emerging artists to showcase their talents, as the members had been joining group exhibits as Ace of Art representatives.
---