BPI and HSBC 0% Installment NOW AVAILABLE! Free Delivery within the Philippines.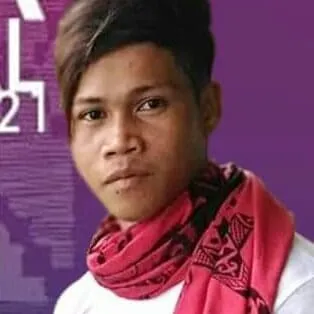 Nilo Evangelista
4 Artworks
---
Biography
Nilo Evangelista: A Resemblance of Enthusiasm and Passion


Equipped with determination, confidence, and courage, Nilo Evangelista, a member of the Iraya Mangyan tribe in Puerto Galera, Oriental Mindoro, developed his talents in painting. His masterpieces continue to radiate his hard work, confidence, talent, and passion.


Nilo is 19 years old and a Grade 9 student at Gloders College, Inc., where his talents and potential in painting were first discovered by his mentor,
Mr. Wilfredo Rufon
, who guided him throughout his journey. His career began to unfold during the career pathways program of the school, as he started to draw anime and joined contests related to the arts. His mentors have seen so much potential and audacity in his painting. He also received moral and financial support from his mentor as well as the Kim family, where he resides.
Discrimination as well as poverty did not hinder him from dreaming; instead, he used them as inspiration to craft more. In fact, he and his mentor, Mr. Rufon, were featured in a PTV Public Eye program entitled "Si Nilo at ang Maestro" , where he showcased his potential and his family background. Most of his paintings are inspired by nature and everything around him. He also sold seven of his paintings, and the rest can be seen online at Art Show Philippines. His income can now provide for his family and save for his future.


His paintings are not just works of art but also expressions of his dreams and aspirations in life. With the correct mindset and strong faith in the Almighty, he can be an inspiration to other people as well as to his own tribe.


As of now, he is studying and honing himself as he listens to his mentor to create more masterpieces in the future to show his talents and become the pride of his tribe and all the local artists.
---